The Management Board is responsible for the management and general conduct of the business of Ingka Group. At Ingka Group the Management Board, besides its formal duties, acts as the management of the Group.
Ingka Group Management Board
The Ingka Group Management Board has two members; Jesper Brodin (Chief Executive Officer & President) and Juvencio Maeztu (Deputy Chief Executive Officer and Chief Financial Officer). Kurt-Jörgen Olsson (General Counsel) is permanent invitee and Corporate Secretary.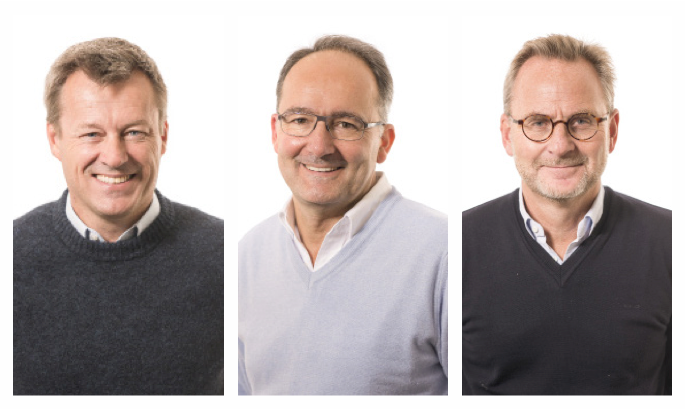 Ingka Group Strategic Leadership
Some leaders take part in the strategic leadership of Ingka Group in areas such as strategies, business transformation, leadership and performance. Management Board has delegated the day-to-day business to the respective core business managers.
From left to right; Tolga Öncu (Retail Operations), Gerard Groener (Ingka Centres), Krister Mattsson (Ingka Investments).
Also part of the strategic leadership are (from left to right); Barbara Martin
Coppola (Group Digital), Davide Urani (Group Strategy, Development & Innovation), Olivia Ross Wilson (Group Communication), Ulrika Biesèrt (Group People & Culture), Laia Andreu Lopez (Management Assistant).