At IKEA, we are guided by our vision to create a better everyday life for the many people. A better planet is a better home for us all. But climate change threatens this, for people today and for generations to come.
As part of that vision and commitment to become climate positive by 2030 Ingka Group has joined forces with London based creative studio Superflux to present a message of optimism and a call to action during this critical time, in an exhibition inside The New York Times Climate Hub during COP26, the United Nations Climate Conference taking place in Glasgow, UK.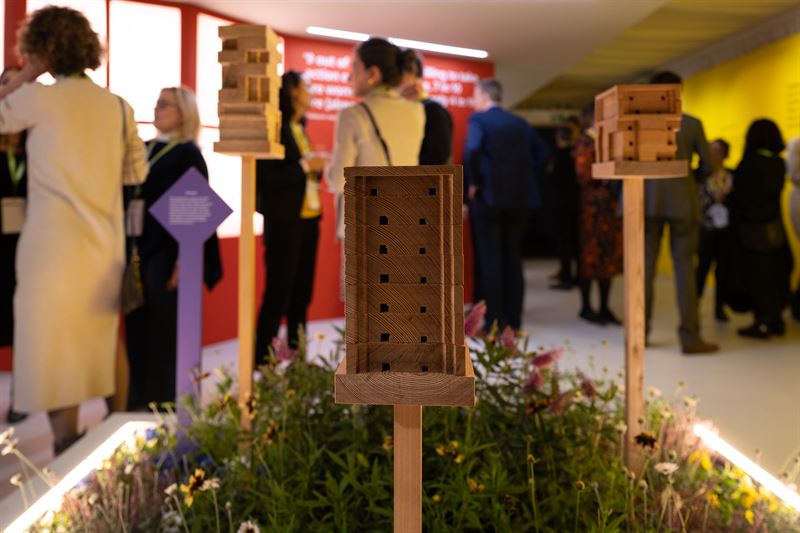 The exhibition 'Assembling our Future' showcases and brings to life how IKEA accelerates climate action with partners across the value chain and beyond. The exhibition is divided into six sections: Home, Neighbourhood, Retail Operations, Circularity, Materials, and Collaborations, each focusing on new climate solutions across different areas of the IKEA business.
As governments, business and non-state actors meet in Glasgow to negotiate ambitious climate goals and actions, we want to demonstrate that many of the climate solutions needed already exist. Visitors can explore and learn about how AI is used to reduce food waste in IKEA restaurants, how IKEA provides solutions to reduce energy use at home, how we source and use sustainable materials and how electric vehicles deliver IKEA goods.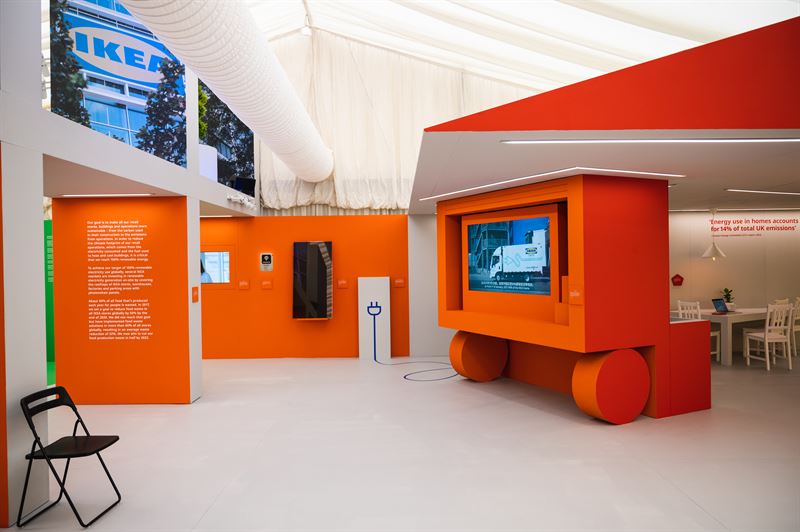 "We have less than a decade left to reduce global heating to under 1.5°C, and every single one of us is needed to tackle the climate crisis. For many people climate change is still too complex and at times overwhelming, and they are looking to businesses for support. The exhibition during COP26 together with Superflux has been created to make climate action visible and tangible, and send a clear signal of ambition and support to governments and other businesses, as well as people in general" says Hege Sæbjørnsen, Partnership advisor in the Ingka Public Affairs and Advocacy team, exhibition lead.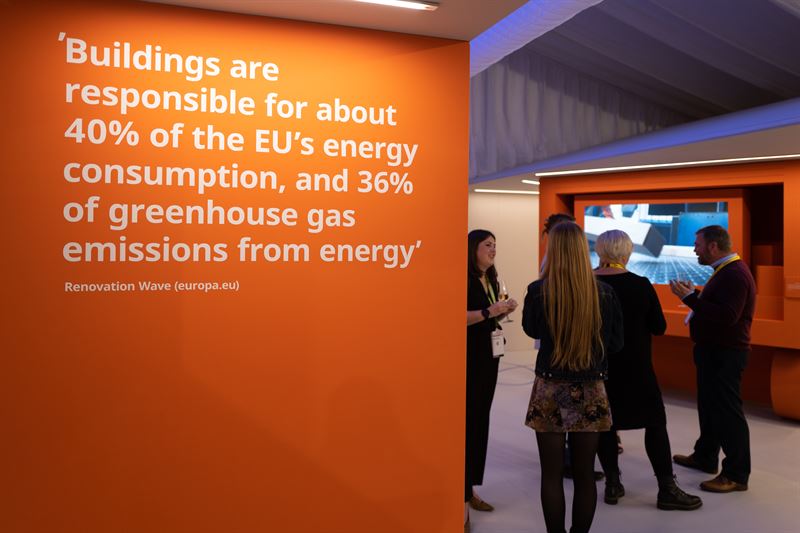 Creative exhibitions can contribute to triggering further conversations and engagement about otherwise complex topics such as climate change, the most pressing issue currently faced by humanity. The intention is to send a positive signal towards accelerating action and scaling solutions across sectors and actors. Taking place at The New York Times Climate Hub, which is a space that is dedicated to debate and discover climate strategies, in Glasgow during COP26, it can be attended both physically and digitally by everyone who is interested no matter the level of expertise.
"We are delighted to partner with IKEA to bring their vision for climate action to life. Rather than just talking about climate change, this exhibition demonstrates how businesses can make climate positive solutions affordable, accessible and scaleable for the many businesses and people," says Anab Jain, Superflux co-founder and creative director.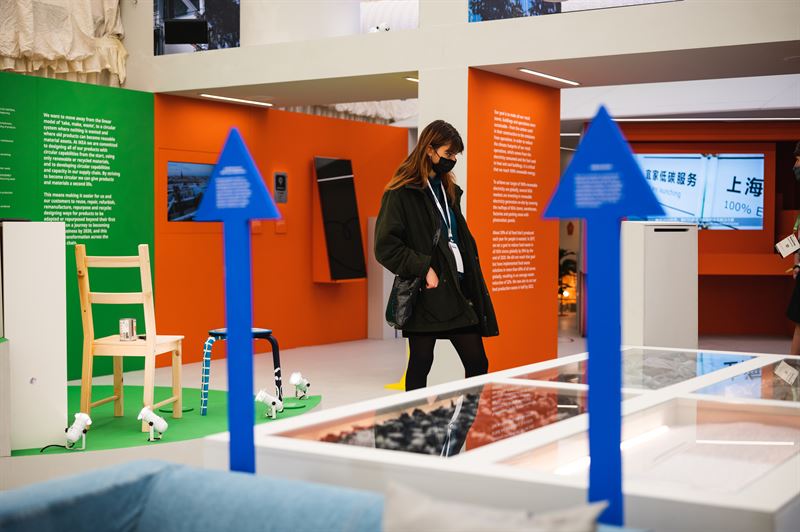 The exhibition takes place from 3 until 11 November, opening hours are from 8.30AM to 10PM (GMT) except Sunday 7th, when it closes at 5PM.
IKEA is a Partner of COP26, the UN Climate Conference, taking place between 31 October and 12 November, which is a pivotal moment to turn the tide on climate change. IKEA is also a partner with The New York Times Climate Hub.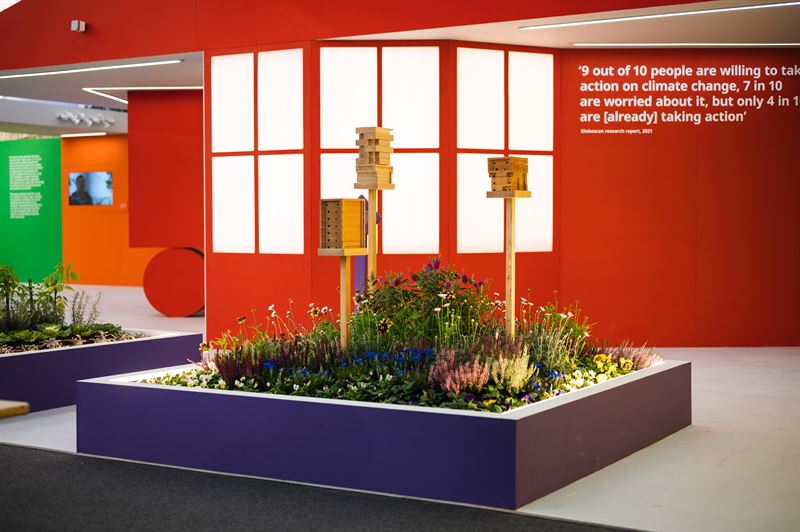 About Superflux:
Superflux are an award-winning creative studio founded by Anab Jain and Jon Ardern in 2009. The London-based studio is known for creating installations which address the challenges that we currently face as a society. Their approach is to take highly complex subject matters and develop clear and interactive exhibitions to stimulate the public engagement on important topics around climate change. Their art ranges from multispecies dining tables oozing with fungi to forests of dead blackened pine trees. Other collaborators who worked with Superflux to realise this exhibition include OMMX, Daly & Lyon, setWorks, DHA Lighting, Coda to Coda and Studio Pallister.
Media enquiries
---
For further information, journalists and media professionals can contact us at press.office@ingka.com or by calling +46 70 993 6376