The meeting places of tomorrow
Ingka Centres is our shopping centre business that we operate in connection with IKEA stores. Like our IKEA retail operations, our shopping centres are transforming to meet the changing needs of our customers and tenants.
Hand-in-hand with IKEA stores
We operate one of the biggest shopping centre businesses in the world. We have 44 shopping centres in 14 markets. The main purpose of Ingka Centres is to support the establishment of IKEA stores and drive visitation to IKEA stores. It all started in 1973 in Sundsvall, Sweden, when the first shopping centre opened together with an IKEA store. Our locations appear under different trademarks, including MEGA in Russia and LIVAT in China.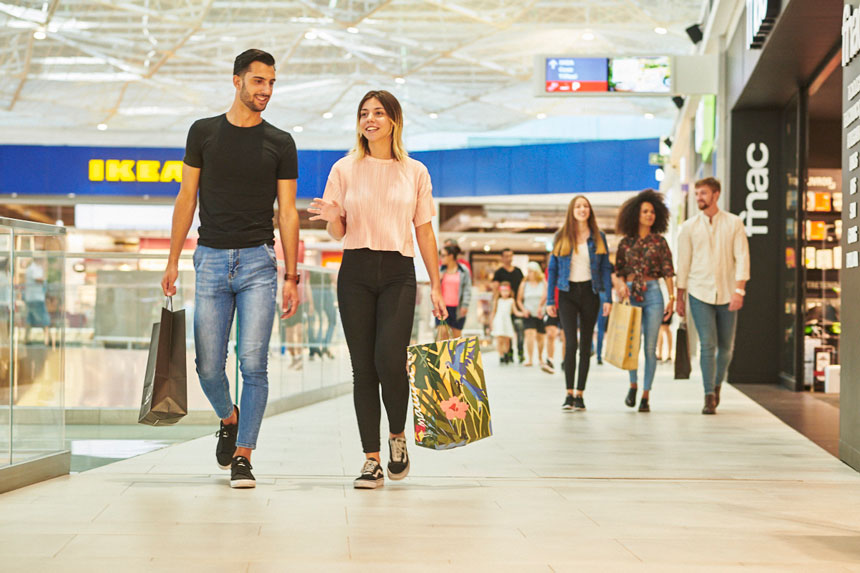 At a glance
Our shopping centre business includes:
14 markets

44 locations

480 million visits a year

1,600 brands

2,250 co-workers

7,000 shops
Reinventing the town square
The Ingka Centres business is on a journey from being a traditional property-oriented developer, to becoming a customer and community oriented business. This mind-set guides us to create great meeting places that offer a fantastic customer experience, which generates visits and creates attractive business conditions for IKEA stores and our tenants.
Bringing the shopping centre business closer to our retail operations and the local community creates unique possibilities to co-create meeting places where people come for a fun day out, to shop, dine and enjoy themselves. We believe what's good for our customers is also good for our tenants and us.
We're creating spaces where everyone is welcome and people can enjoy their time together, whilst shopping, eating, finding inspiration, meeting friends and relaxing in a safe and vibrant environment. This new definition of a town square provides people with the chance to connect whenever and wherever they want, online and offline.