As part of COP26, the United Nations Climate Change Conference held in Glasgow in November 2021, delegates, and world leaders sat comfortably on IKEA furniture as they negotiated and signed some of the agreements that can take us to a net-zero future. The conference was seen as a critical moment to inspire and enable everyone – in business, governments to youth movements and beyond – to take ambitious climate action and deliver real change.
As part of the conference IKEA UK & Ireland were named as a Partner of COP26 and had responsibility to furnish the some of the key areas in the COP26 venues. Since the conference closed, IKEA UK & Ireland together with Glasgow City Council and the UK Government, have been working collaboratively together to give new homes to the IKEA furniture and home accessories that were used during the conference. In total there were approximately 5,000 individual items of furniture donated and approximately 595,900* people have been impacted by the donations.
"COP26 presented a huge opportunity to address the need for partnership and collaboration across sectors to tackle the climate crisis on a local level. As part of our commitment, I'm proud that we helped to ensure that there was also a lasting local legacy from COP26 through our furniture donations and could help communities to feel more at home," says Nicola Ritchie, COP26 Project Manager at IKEA UK & Ireland.
"As part of our climate commitments we aim to become a truly circular business by 2030. Which is why it was imperative that all the furniture and accessories used during COP26 were successfully rehomed and given a second life," she says.
Over 120 applications for donations were received and after a carefully considered selection process, more than 58 successful charities and organisations were chosen within Glasgow and the wider region. All successful applicants covered a wide a wide range of worthy causes that are aligned with the IKEA brand values and our community partnership guidelines. This included charities that support children, asylum seekers and people experiencing homelessness.
"I am so proud of the COP26 furniture legacy project and all of the donations that were made to the local community. This partnership will support charities and organisations in the Glasgow area and wider region for years to come. Re-using furniture is part of creating a sustainable future so it's amazing to see our products get the second life they deserve. It was true collaboration and togetherness from IKEA UK & Ireland, the Glasgow IKEA store, UK Government and Glasgow City Council, which ensured we made a positive contribution long after COP26," says James Lindsay, Store Manager at IKEA Edinburgh and who worked on the COP26 partnership.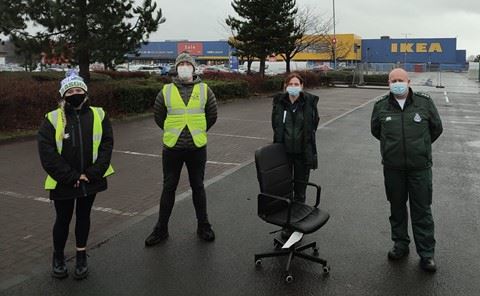 The Scottish Ambulance Service were the first successful organisation to collect their furniture legacy donations including 60 IKEA office chairs ready to go to their new home.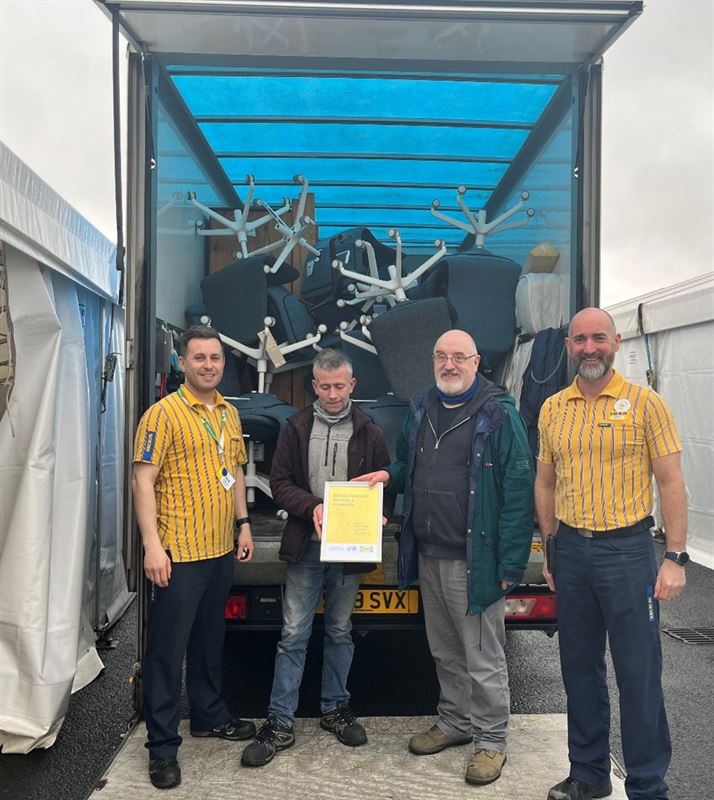 The Prince and Princess of Wales Hospice in Glasgow were another local organisation to receive and reuse the furniture legacy donations in a meaningful way.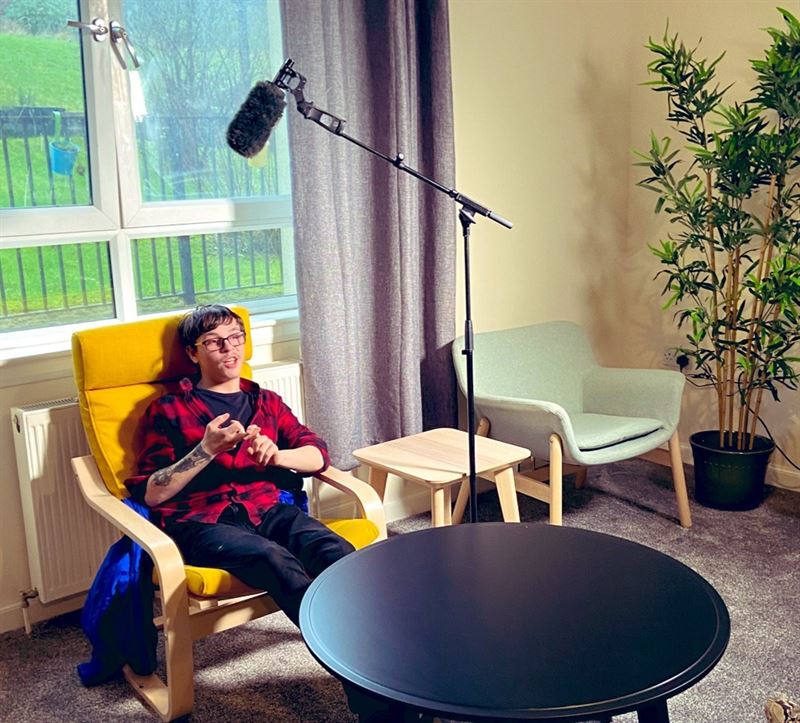 YPeople – A local charity who help to prevent homelessness received donations including tables and chairs, helping to uplift their space which is used for community-based support, mentoring and counselling.
COP26 confirmed the importance of collective action to move towards a net-zero future and while some progress was made, more is still needed to keep 1.5°C in reach, and to deliver to the Paris Agreement. With bold commitments and actions from companies, governments and society it remains in our hands to ensure a just transition to a net-zero future.

*annual reach of total charities that received furniture donations.
Media enquiries
---
For further information, journalists and media professionals can contact us at press.office@ingka.com or by calling +46 70 993 6376.