IKEA has committed to becoming climate positive by 2030. To achieve this many parts of the value chain must contribute. One important part to address is emissions coming from customers going to and from stores. Therefore, Ingka Group is now happy to announce that it has reached its goal to provide access to EV charging stations in all stores where parking is provided. 
Enabling sustainable mobility will create a better global and local environment. Electric vehicles have the potential to reduce carbon emissions and air pollution, and by offering sustainable home deliveries and encouraging uptake of electric vehicles or zero emission options among customers and co-workers, Ingka Group can contribute to the transition to a low-carbon economy and act as a good neighbour.

"We are on a journey to enable the many people to travel in more sustainable ways and by 2030 we have the ambition to reduce relative emissions from customers and co-worker travel by 50 %. Providing EV charging stations is one part of the puzzle and one of the things we as a company can do. We know that range anxiety keeps many people from electric vehicles and we want to do our part in building charging infrastructure they can rely on, as part of our customer experience journey,", says Angela Hultberg, Sustainable Mobility Leader, Ingka Group.

How many chargers each store provides differs between regions depending on how mature the electric vehicle market is. Norway is a great example of a mature market, where electric vehicles have become quite widespread, thus they have a bigger need of many chargers.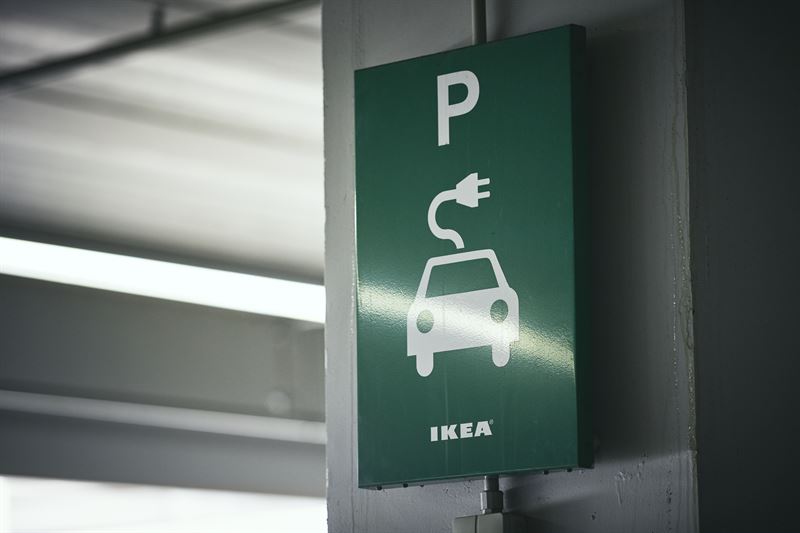 Ensuring a convenient experience for customers who have made the switch to electric vehicles is one step, but Ingka Group is exploring many other ways to enable the many people to travel to IKEA stores in more sustainable, affordable and convenient ways.

"We always want to become more accessible to our customers. We know accessibility is the number one reason a consumer is not a customer, so we see a huge opportunity here. By moving into the cities, we make it easier for city dwellers to reach us, without having to drive to one of our stores. But we also want to help customers who want to visit our regular stores. We will try many things over the coming years, from working with public transportation and mobility as a service solution to vehicle sharing, bikes and much more. The customer travel habits are changing, and we need to meet their expectations", says Angela Hultberg.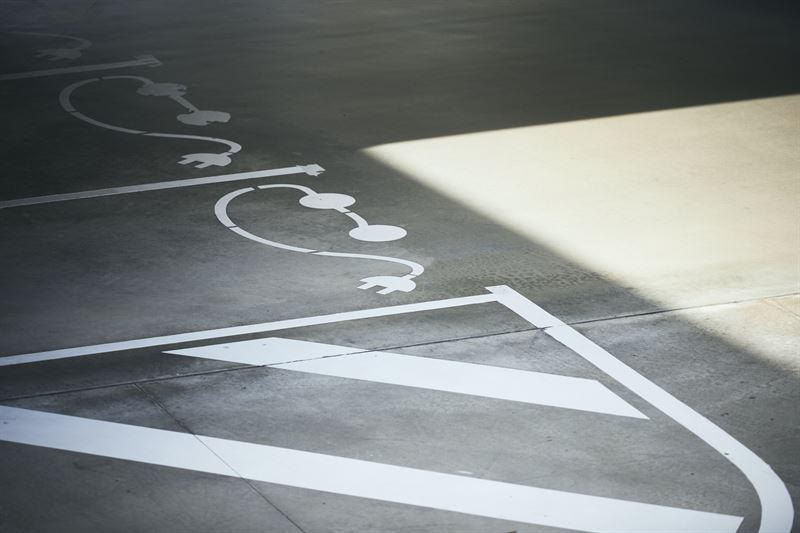 "I'm really happy that we have reached one milestone on our journey towards becoming climate positive. We will achieve this by reducing more greenhouse gas emissions than the IKEA value chain emits, while growing the IKEA business. Ingka Group has an important part to play, by reducing the climate footprint in its operations and customer deliveries, to inspire customers to sustainable travel, as well as providing sustainable services. We have a big responsibility – and many opportunities – to reduce our impact on the climate", says Pia Heidenmark Cook, Chief Sustainability Officer, Ingka Group.
Yesterday Pia Heidenmark Cook appeared on Outrage + Optimism, the most widely listened to climate change podcast, where she took part in a conversation about the future of urban mobility. You can listen to the podcast on their website or below.
Media enquiries
---
For further information, journalists and media professionals can contact us at press.office@ingka.com or by calling +46 70 993 6376