The 1965 KONCENTRA unit was purchased at the first IKEA store in Älmhult
A local Swedish man, Bengt Johansson, has become a buy back hero after using the IKEA buy back service to return the IKEA KONCENTRA bookcase he purchased in 1965, in perfect condition, complete with his original handwritten paper receipt for the item.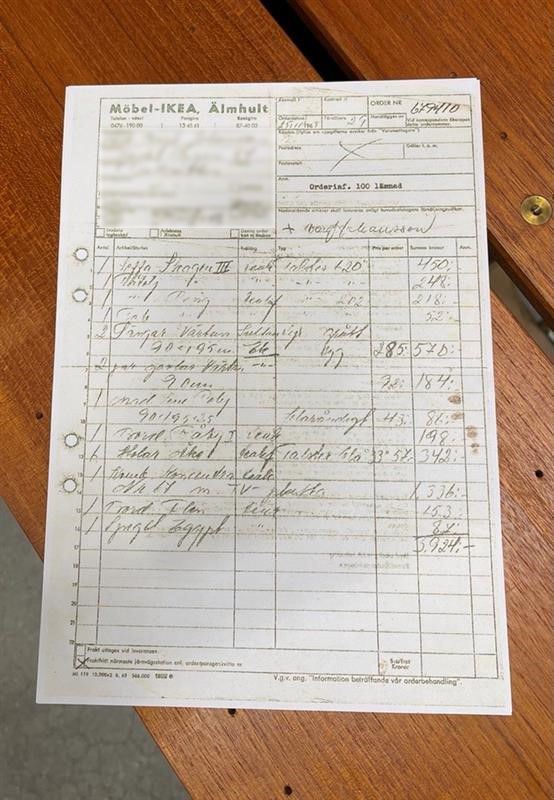 Bengt wanted to take advantage of the buy back service, and ensure that the piece of furniture he'd taken such good care of for many years, would live on after its return to the store. After discussions with IKEA, it was agreed that the unique piece would be auctioned online, with proceeds from the sale going to global charity Save the Children. Since being posted on Swedish auction site Tradera, the webpage has had huge interest with over 24,000 views already from potential buyers. Bids currently stand at SEK 4,850 (approx. EUR 470).
Speaking about his decision to return the much-loved bookcase, Bengt said "I never imagined when I drove from Jönköping to Älmhult in 1965 that I would be returning the same bookcase over half a century later. It's great that IKEA allows people to share their items with others, and give them a second life rather than buying new all the time. It feels good to have kept my furniture in good condition for so long, but being able to see it re-used and resold is an added bonus."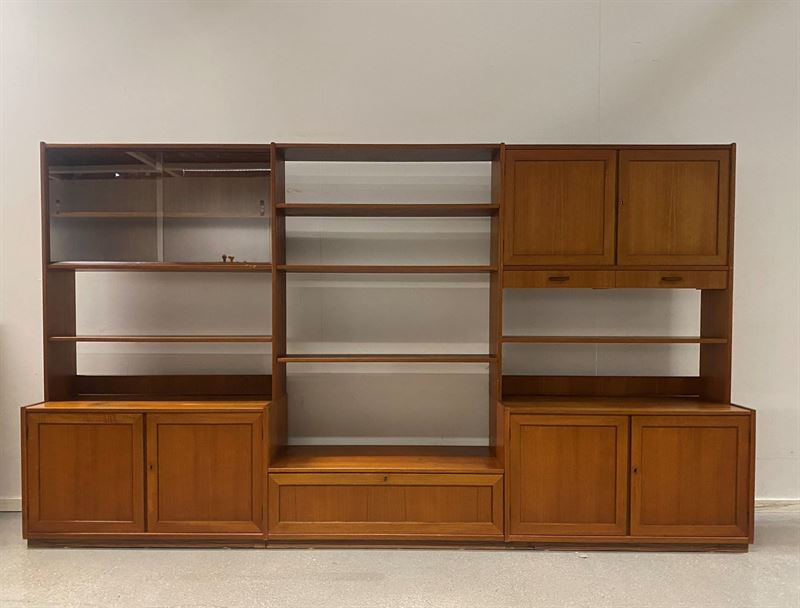 The IKEA buy back service was introduced globally to make it easier for customers to give furniture a second life, and is part of the company's mission to become climate positive and circular by 2030. Customer research showed that many people felt bad about throwing things away and preferred to repair, reuse or recycle – but lacked the time, knowledge or energy to do so.
Karen Pflug, Chief Sustainability Officer, Ingka Group, said: "Bengt has cherished his KONCENTRA for over half a century, and his story is a great example of how many of us love and care for our furniture and want to pass it on for others to enjoy. Our ambition for our buy back service is to make it easy and attractive for customers just like Bengt, to bring back IKEA furniture and give it a second life. Raw materials account for nearly half the total IKEA climate footprint – keeping products and materials in use for longer, and ensuring great quality and durability through our democratic design process, plays an important part of the journey towards creating a climate positive and circular IKEA.
"IKEA has always been about creating a better everyday life for the many people, so we're thrilled that the bookcase will find a new home while also generating a donation to help those who need it most this Christmas. A year on from the launch of our buy back service globally, we hope that this story will inspire many more people to consider returning their own pre-loved IKEA products, rather than throwing them away. Who knows, there might be an even older item out there waiting to be rehomed!"
Visit the auction site here, and for more details on the IKEA buy back and service, visit the website here.
Media enquiries
---
For further information, journalists and media professionals can contact us at press.office@ingka.com or by calling +46 70 993 6376