For the first time, IKEA Retail (Ingka Group) is entering a market online first, and will follow it up with a physical IKEA store later. 
On May 14, IKEA started operations in Ukraine by launching e-commerce services initially. The company remains committed to opening an IKEA store in the capital city of Kyiv in near future.
"We are happy to begin our operations in Ukraine with e-commerce launch, especially at a time when everyone's attention is turned to safe and comfortable living at home. We hope our wide selection of home furnishing products and solutions will provide inspiration for Ukrainians to transform their personal space for a better everyday living," says Florian Mellet, Market Leader of IKEA in Ukraine.
With the e-commerce service, nearly 3,600 affordable home furnishing products and solutions will be offered to Ukrainian customers, covering all families and styles of its range. Orders can be made at www.ikea.ua.
Recently, Ingka Group also started rolling out the IKEA app in more markets to enable the many people to select and buy IKEA products in a simpler, more convenient way. Customers will now be able to buy products directly through the IKEA app for home delivery and pick up at the store.
The IKEA app roll out and the e-commerce launch in Ukraine are the latest example of IKEA meeting the increasing customer needs and expectations around accessibility, affordability and sustainability.
Additionally, an effort to be closer to where the many people live and work has seen a number of new IKEA formats open over the last few years.

On May 5, IKEA Korea opened its first 'IKEA planning studio Cheonho' at the Hyundai Department Store Cheonho in central Seoul, introducing a new, convenient home furnishing experience to customers in urban areas.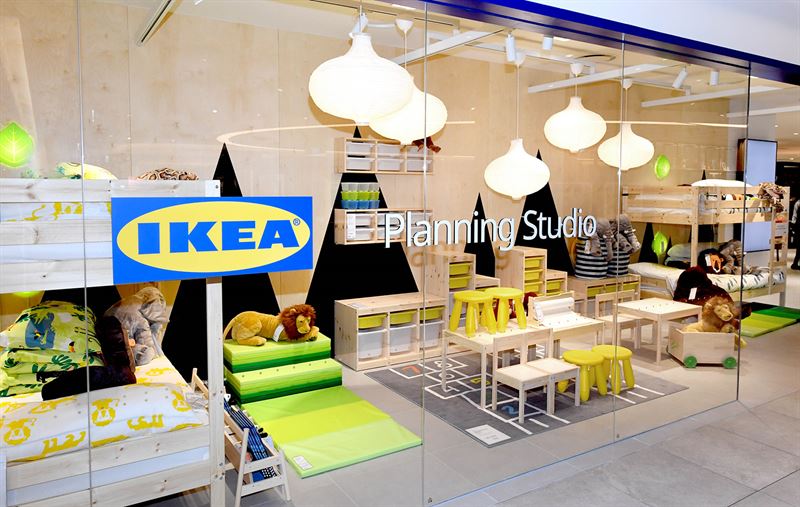 "By expanding within cities, Ingka Group aims to reach more of the many people in cities and enable them to create a better life at home through a more affordable, convenient and sustainable IKEA. We want to be present where our customers are – which could be online or within the cities," says Jette Jørgensen, Group Expansion Manager, Ingka Group.
 
Globally, Ingka Group continues to explore new IKEA formats in cities to meet the diverse market-specific needs. Some of the new formats being tested include smaller IKEA stores, providing similar range and services as the traditional IKEA stores but smaller in size. 'IKEA planning studios', where customers can plan and order kitchen solutions and bedroom solutions, 'IKEA shop' which offers locally adapted segment of the IKEA range, and 'IKEA pick-up point' that makes it easy for customers to conveniently choose where and when to collect their purchases. IKEA aims to open approximately 40 new customer meeting points in FY20.  
Media enquiries
---
For further information, journalists and media professionals can contact us at press.office@ingka.com or by calling +46 70 993 6376