With innovative transportation solutions now available in a number of markets including India, France and Austria, Ingka Group is on its way to making significant strides towards zero-emission home deliveries by 2025. To achieve its climate ambitions, IKEA aims to drastically reduce its GHG emissions across the value chain, including transport emissions coming from customer travel, business travel and home deliveries.
"Even if not easy, we are trying, sometimes failing, and trying again until we succeed. We are moving forward in the right direction and are happy to prove that zero emission home deliveries can be a reality"
– Raphael Guillard, Global Responsible Sourcing Manager, Ingka Group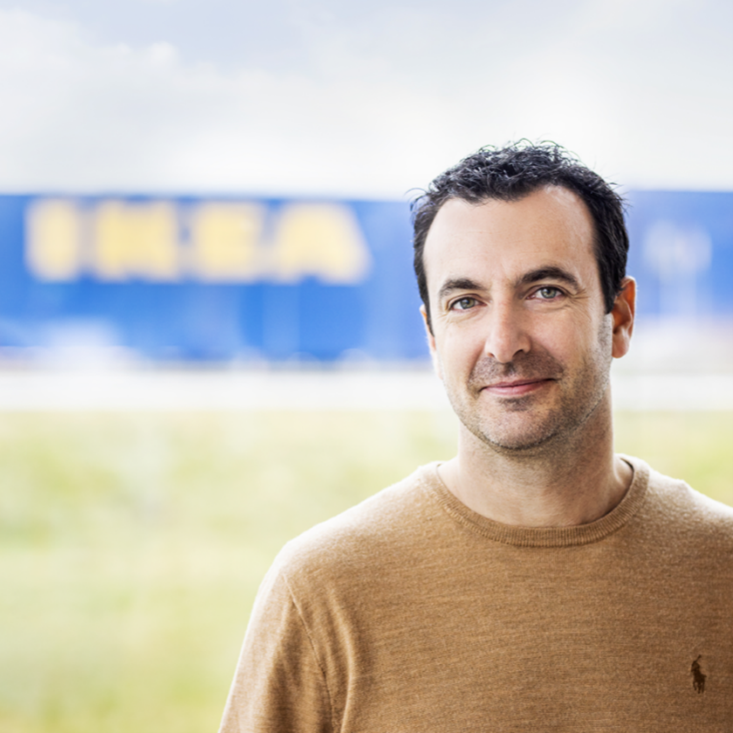 According to the World Economic Forum*, the transportation sector is responsible for 20% of global carbon emissions globally. At the same time the demand for urban last mile delivery is expected to grow by 78% by 2030, leading to 36% more delivery vehicles in the world's top 100 cities. This exponential growth in delivery services is further compounded by the expanding realm of e-commerce. As Ingka Group moves further into city centres, it will need to adapt to more convenient, sustainable and cost-efficient solutions for the long-term.
In an ever-evolving market landscape where each market presents its distinct set of delivery challenges, the key to success lies in the seamless blend of adaptability and innovation. Ingka Group is using the power of cutting-edge technology to cater to the unique demands of every region. To achieve this, it has forged strategic partnerships with leading truck manufacturers and has engineered bespoke electrical vehicles (EV) tailored to meet IKEA expectations.
Today the company has approximately 30 different solutions, including in parts of Germany and Italy where electric cargo bikes are used for narrow streets, or in Australia where tuk tuks are being used for larger cities. As customer preferences continue to evolve, IKEA will adapt and create new solutions to reach the many wherever they are located. The push for zero emission solutions not only showcases a commitment to last mile delivery, but the desire to improve the health and environment of neighbourhoods where IKEA stores are located.
India – Electrifying the last mile
IKEA India is making a significant stride towards sustainability by reaching its customers via electric three-wheelers across seven cities, including Mumbai, Bengaluru and Hyderabad. In 2019, when IKEA decided to aim for zero-emission deliveries globally, it faced challenges in the Indian market. Electric four-wheelers were not available and charging stations were in short supply. After a period of testing and collaborating with various stakeholders and transportation partners, IKEA introduced electric three-wheelers. The company did not wait until the perfect solution was available, but rather, made the most out of the resources available at the time, resulting in delivering 57% of customers with zero emission solutions.
France – Boat delivery systems  
Last year IKEA France introduced an innovative boat delivery system for customers in Paris, using the river Seine as a transportation route for to enter city centres, and load containers to EV's to perform the last mile to the customer. This solution highlights how companies and cities can work together to achieve a sustainable delivery outcome. Compared to traditional road-based deliveries, this method emits up to five times less CO2 and saves around 300,000 kilometres on Parisian roads annually. Beyond the environmental benefits, the initiative helps reduce the number of trucks available on already congested roads.
Austria – Introducing hydrogen technology
IKEA Austria is already supplying its customers in urban areas with EV trucks and has now become the first market globally to introduce hydrogen trucks for all deliveries, saving a further 1,500 tonnes of CO2 per year. The vehicles use hydrogen fuel cell technology, a process and chemical reaction that produces pollutant-free energy in the form of electricity, heat and water. In cooperation with the German zero-emission solution provider Quantron AG, IKEA compact trucks are perfect for urban road traffic, and ideal for longer distances, with a range of just 400 kilometres per tank.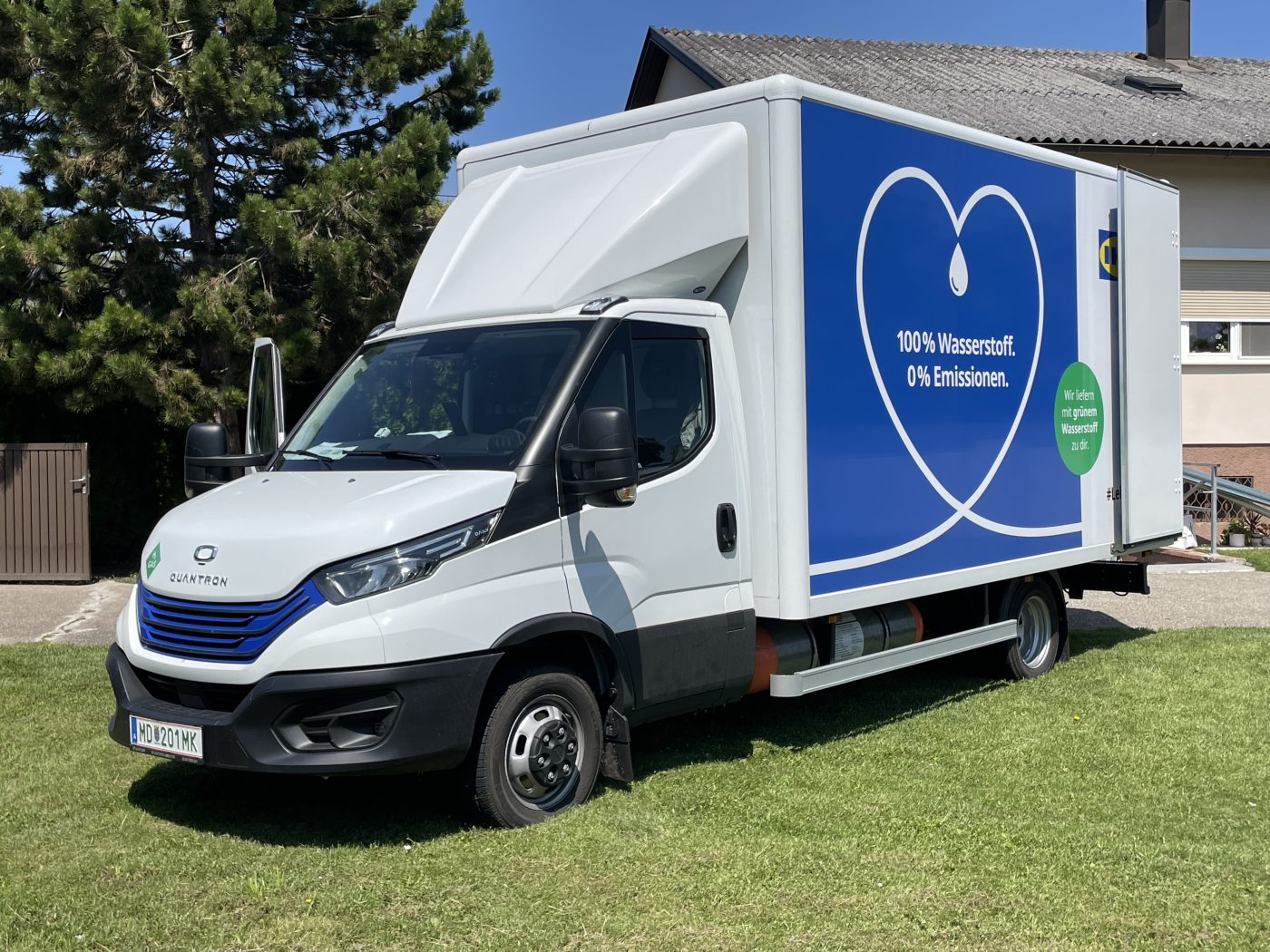 Partnerships play a vital role in the Ingka Group ambition to deliver to the many in a sustainable way. Thus far, the company has joined forces with organisations such the World Business Council for Sustainable Development, Climate Group and C40, a network of 100 world-leading cities to highlight the potential of public-private cooperation within customer fulfilment topics, to discuss freight challenges, and help create the ''net-zero cities of the future''.
Responsible sourcing is a cornerstone to tackling the environmental and social impact of urban logistics, and more is needed. According to Raphael Guillard, Global Responsible Sourcing Manager who is part of the team leading the Zero Emission team globally: "Even if not easy, we are trying, sometimes failing, and trying again until we succeed. We are moving forward in the right direction and are happy to prove that zero emission home deliveries can be a reality."
The company will continue to test and try solutions as well as to collaborate with government and key organisations to tackle industry challenges (such as charging station shortages or getting better access to remote areas) in the ultimate goal of becoming more accessible and affordable to the many.
*The World Economic Forum (WEF) is an international organization that brings together individuals and political and business leaders each year to discuss significant issues that impact the global economy. Source: Why green transport is vital for meeting global climate targets | World Economic Forum (weforum.org)
About Ingka Group
With IKEA retail operations on 31 markets, Ingka Group is the largest IKEA retailer and represents about 90% of IKEA retail sales. It is a strategic partner to develop and innovate the IKEA business and help define common IKEA strategies. Ingka Group owns and operates IKEA sales channels under franchise agreements with Inter IKEA Systems B.V. It has three business areas: IKEA Retail, Ingka Investments and Ingka Centres. Read more on www.Ingka.com.
Media enquiries
---
For further information, journalists and media professionals can contact us at press.office@ingka.com or by calling +46 70 993 6376.