IKEA Navi Mumbai opens in India

Third IKEA city store launches in Moscow

First IKEA store opens in Fujian, China
Three important openings took place for Ingka Group and IKEA in the build-up to the holidays as co-workers in India, Russia and China safely welcomed customers looking for life at home inspiration.
In FY21 (1 September 2020 – 31 August 2021), more than 30 new IKEA meeting points including IKEA stores, shops and planning studios will be opened by Ingka Group, the largest IKEA franchisee.
Navi Mumbai becomes second IKEA store in India
Customers were greeted on 18 December, while locals in Mumbai can also look forward to two smaller city formats opening in 2021. IKEA is already present online in Hyderabad and Pune and it has the ambition to reach 100 million Indian customers by 2022.
Ahead of opening, IKEA visited 2,000+ homes in Mumbai to learn about the needs, dreams and aspirations of the many people and has developed an understanding of life at home in the city.
The learnings have been reflected in 50 room sets, six homes and 10 vignettes depicting life at home in Mumbai.
"IKEA has a long-term commitment to India so the opening of the Navi Mumbai store is an important step as we become more accessible to the many people in the country," says Stefan Vanoverbeke, Deputy Retail Operations Manager, IKEA Retail (Ingka Group).
"We are especially excited about our omnichannel approach in this market. We are positive that the Navi Mumbai store along with the small format stores will only create more love while also creating better life at home for the many Mumbaikars."
Navi Mumbai Store facts & figures
53,000 square metres (size of 10 football pitches)
7,000 home furnishing products
1,000-seater restaurant with 100% locally sourced food range
The largest children 'Småland' play area in IKEA
Close to 1,000 co-workers
50/50 gender co-worker split
IKEA expansion in Russia and China
Alongside investing in new channels and digital formats, IKEA is opening new physical meeting places close to where people, live, work and socialise. The aim is to become more convenient and more affordable for our customers, and more sustainable for our planet.
On December 14, IKEA Rostokino welcomed their first customers in the new store inside the Europolis shopping centre. It is the third IKEA city store in Moscow and shows another step on our journey of coming closer to the many Moscovites.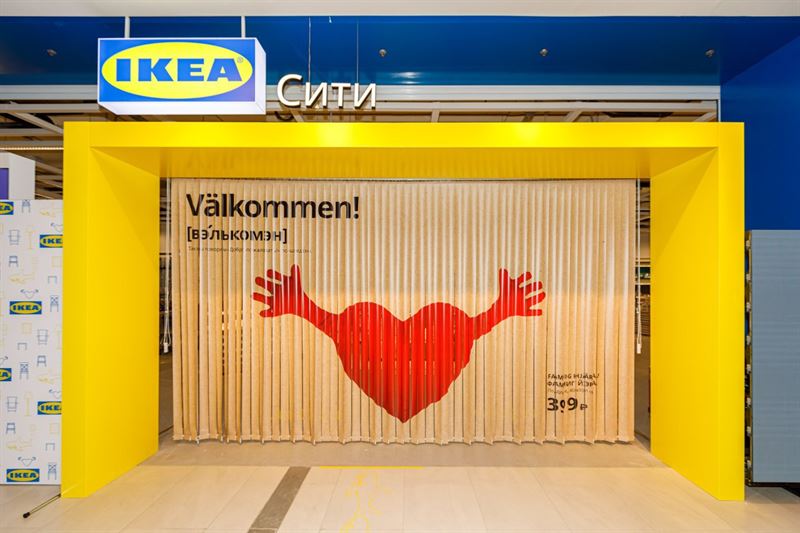 Nevsky planning studio also opened in St Petersburg on 23 December. The studio gives both individual and corporate customers the opportunity to plan kitchen, wardrobe and other storage systems.
On 17 December, IKEA Fuzhou opened its doors in China. Fuzhou is a city with a higher than average number of families with children. The store focuses on the themes of home life organisation and storage, living with children and home furnishings for small spaces.
Of the 44 innovative home furnishing rooms, 11 are aimed at displaying storage solutions for small spaces, and 12 are designed to provide inspiration for families with children. This showcases versatile furniture designs and clever product combinations that allow children to grow up happily in a safe environment while letting parents enjoy their own personal living space.
Further new IKEA locations will open in 2021, including the first-ever IKEA in Ukraine, as well as IKEA Queens in New York.

Media enquiries
---
For further information, journalists and media professionals can contact us at press.office@ingka.com or by calling +46 70 993 6376