IKEA continues exploring everyday life during a pandemic
20 households in five countries share accounts
Hope and optimism remain even in difficult moments
The second IKEA Pulse Report on current life at home highlights that uncertainty remains for many but the time to reflect, reimagine and redefine what's important offers a chance to rebuild a better life at home. In a short period, homes, values and priorities have all been challenged.

IKEA is unapologetically honest about its fascination with all aspects of life at home. With a global pandemic influencing communities and societies, it has offered a unique opportunity to assess how an enforced way of living is impacting global households.

Pulse Report #1, titled In the Messy Middle, examined how the return to 'normal' life that many hoped for wasn't a realisation, instead a strange period with many living half-in and half-out of lockdown was playing out.
The second Pulse Report, 'Redefining a better Life at Home', sees 12 weeks of insight and real stories rounded-up from 20 households in Australia, China, Italy, Sweden and the US. Each household faced their own struggle to adapt and personal stories are highlighted, such as a desire to be close to nature alongside wanting more alone time.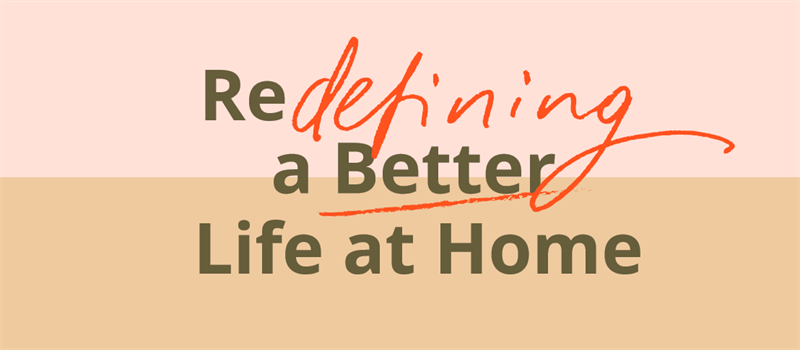 Jenny Lee, Life at Home Communication Leader, Ingka Group, said: "Restrictions are slowly being lifted but global issues are often on people's minds. This adds to the sense of navigating through the maze of new daily choices that people are dealing with that can complicate once simple activities like a greeting.

"Our insight shows that people are re-evaluating their relationship with their homes. They are looking at future proofing and improving their own life at home, as well as protecting their families' wellbeing at a time of ongoing uncertainty."

Finding in brief
Life at home is uncertain. People are experiencing the challenges and struggles of adjusting to the new normal with a very different and changing context
People are struggling to adjust to uncertainty. High-level alertness is required to navigate new and often changing rules. Mental and physical health has been impacted by long periods under restrictions. A realisation too has emerged that homes aren't fit for 24/7 occupation
Hope and optimism remains. This unique time has offered periods for reflection and a chance to reset. People are appreciating what they have, and future hopes and aspirations are offering comfort
The cycle has been broken. Daily routines have been disrupted and people are working out how to rebuild. Access to nature and space alongside a more sustainable way of living is high on people's agenda as is the greater role for the home in life
Planning is easier (and harder) than ever. Despite many having more time to think about the future, due to the wider uncertainty it is harder than expected to plan ahead
Pulse Report #2 found that time for reflecting and reimagining has allowed people to question what's important, and what might shape their future life. It is a unique chance to turn a strange and difficult time into fuel for the future.

The IKEA Life at Home Report for 2020 will delve into the future of life at home and will be released later this year.
Media enquiries
---
For further information, journalists and media professionals can contact us at press.office@ingka.com or by calling +46 70 993 6376