Ingka Group has taken an important step to support its renewable energy targets by becoming a founding member of Asia Clean Energy coalition (ACEC). Announced during the COP27 United Nations Climate Change Conference, the new coalition is a platform that will convene the world's leading clean energy buyers, investors, and project developers of renewable energy in the Asia region to align and reinforce recommendations for policy and regulatory frameworks.
Founded by Climate Group, the Global Wind Energy Council (GWEC) and the World Resources Institute (WRI), the coalition's vision for 2030 is that clean energy in Asia's markets is accessible, affordable, and accountable at scale, with effective procurement frameworks, regulation and investment.
The coalition will also raise awareness of the large and growing corporate renewable electricity demand in Asia. By joining and becoming a founding member, the coalition will support Ingka Group in reaching its renewable energy targets in Asia and positively impact the wider transition towards renewable energy in the region.
"Accelerating the renewable energy transition and decarbonizing the energy sector is key to limiting global warming to 1.5°C. Countries in Asia have a big potential to transition towards renewable energy, so it's critical to create the enabling policy and regulatory framework that the Asia Clean Energy Coalition is working towards", says Karen Pflug, Chief Sustainability Officer, Ingka Group.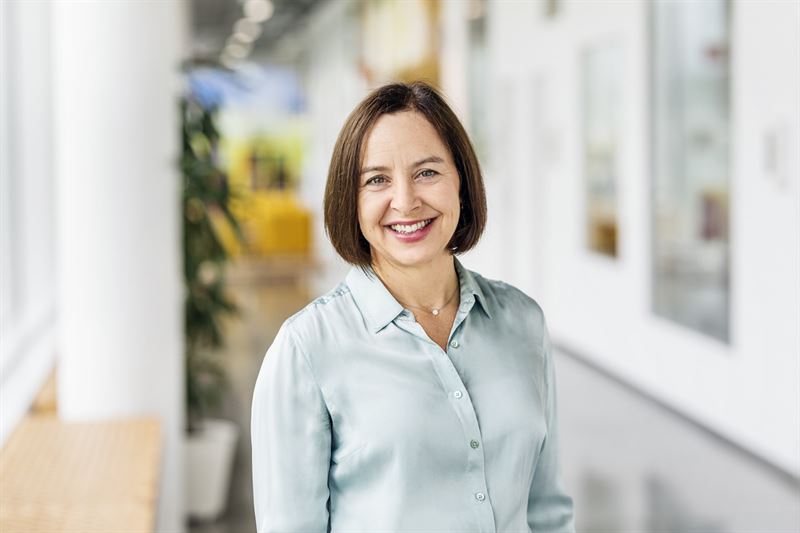 Karen Pflug
"We are delighted that Ingka Group can contribute to this as a founding member. For us, partnerships and collaborations have always been a cornerstone of our work, and this is more important now than ever to drive the next level of action. Besides accelerating the transition to renewable energy in Asia, the coalition will also support us to reach our renewable energy targets," she says.
Entering a critical decade for climate action, Ingka Group, through its investment arm Ingka Investments has committed to expanding its investments in renewable energy to EUR 6.5 billion as the next step towards 100% renewable energy across the value chain. Since 2009, Ingka Investments has invested over EUR 3 billion into renewable energy projects in wind and solar power, enabling the group to generate more renewable energy than it consumes across its global operations. It is now looking to expand its renewable energy portfolio in the Asia-Pacific region where Ingka Group has retail operations in Australia, China, India, Japan and South Korea.
"There's an urgent need to raise awareness of the large and growing corporate renewable electricity demand in Asia. The policy and regulatory environments in many parts of Asia are not set up for cost-effective, efficient corporate procurement of renewable electricity and this must be fixed if these countries are to reach their decarbonisation goals," said Sam Kimmins, Director of Energy and Head of RE100, Climate Group.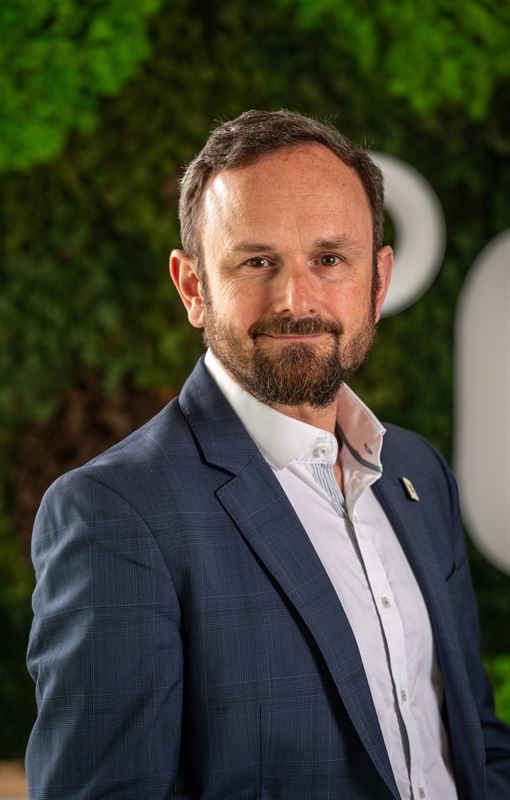 Sam Kimmins
IKEA is committed to the Paris Agreement and to contribute to limiting the global temperature rise to 1.5°C above pre-industrial levels. This includes a commitment to become climate positive by 2030*, through reducing more greenhouse gas emissions than the total IKEA value chain emits, while growing the business and a commitment to reach net-zero by 2050 at the latest.
IKEA believes that, together with partners, it can use its size and reach to play a role in accelerating climate action by influence and working together with governments and the private sector. During COP27 in Egypt, Ingka Group, the largest IKEA retailer, is advocating for more ambitious climate action with key collaborators and partners such as the WEF Alliance of CEO climate leaders and initiatives with RE100 and Climate Group.
In addition, as a founding member of the Race to Zero Breakthroughs Retail Campaign, Ingka Group wants to share the business case for climate action and help increase the number of global retailers with Science Based Targets (SBTs).
For more information on the Asian Clean Energy Coalition visit the website here: https://asiacleanenergycoalition.com/
Read the full Press Release in attachment
Read more about Ingka Group's climate advocacy here Climate Change advocacy | Ingka Group.
About RE100:
RE100 is a global initiative bringing together the world's most influential businesses committed to 100% renewable electricity. Led by Climate Group, in partnership with CDP, our mission is to drive change towards 100% renewable grids, both through the direct investments of our members, and by working with policymakers to accelerate the transition to a clean economy. The initiative has over 370 members, ranging from household brands to critical infrastructure and heavy industry suppliers. With a total revenue of over US$6.6 trillion, our members represent 1.5% of global electricity consumption, an annual electricity demand higher than that of the UK.
About Climate Group:
Climate Group drives climate action. Fast. Our goal is a world of net zero carbon emissions by 2050, with greater prosperity for all. We focus on systems with the highest emissions and where our networks have the greatest opportunity to drive change. We do this by building large and influential networks and holding organisations accountable, turning their commitments into action. We share what we achieve together to show more organisations what they could do. We are an international non-profit organisation, founded in 2004, with offices in London, New Delhi and New York. Climate Group (theclimategroup.org)
About the World Resources Institute:
The World Resources Institute (WRI) is a global nonprofit organization that works with leaders in government, business and civil society to research, design, and carry out practical solutions that simultaneously improve people's lives and ensure nature can thrive. WRI has over 1,700 staff in 12 international offices, who work with partners in over 50 countries to put the planet on a more sustainable pathway.

*IKEA is committed to the Paris Agreement and to contribute to limiting the global temperature rise to 1.5°C above pre-industrial levels. This includes a commitment to halve the absolute net GHG (greenhouse gas) emissions from the total IKEA value chain by 2030. We will achieve this by drastically reducing GHG emissions through science-based targets and by removing carbon from the atmosphere through natural processes and storing it in land, plants and products through better forest and agriculture management within the IKEA value chain. We will contribute to further greenhouse emission reductions in society by going beyond IKEA, such as enabling customers to generate renewable energy at home. Read more about the IKEA commitment here.
Media enquiries
---
For further information, journalists and media professionals can contact us at press.office@ingka.com or by calling +46 70 993 6376.