In the lead up to the COP27 Climate Conference in Egypt, Ingka Group has welcomed the news that EuroCommerce, the voice for six million retailers, and seven other European retail associations, are pledging to accelerate climate action with retailers as part of the Race to Zero 2030 Breakthroughs: Retail Campaign, that was launched in 2021 ahead of COP26. This is an important step towards creating a climate movement in the retail sector, which is currently missing, but very much needed if we want to halve greenhouse gas emissions by 2030 and reach net zero by 2050.
Ingka Group, together with other leading retailers, Best Buy, H&M Group, Kingfisher plc and Walmart, are founding members of the Race to Zero 2030 Breakthroughs: Retail Campaign that is backed by the United Nations Framework Convention on Climate Change (UFCCC). The campaign aims to drive climate action in the retail sector by enabling and inspiring Retail Associations to get 20% of their 50% biggest members to set science-based targets and join the Race to Zero 2030 campaign in the next two years.
"Because of the many challenges currently facing the retail sector, such as high energy costs and rising inflation, there is a risk that climate actions will not be prioritised. So, we are delighted that these associations have joined us on this journey and pledged to support other retailers to drive climate action. Retail Associations' purpose is to strengthen their members competitiveness and to make a positive difference to the retail industry and the customers it serves, says Karen Pflug, Chief Sustainability Officer, Ingka Group.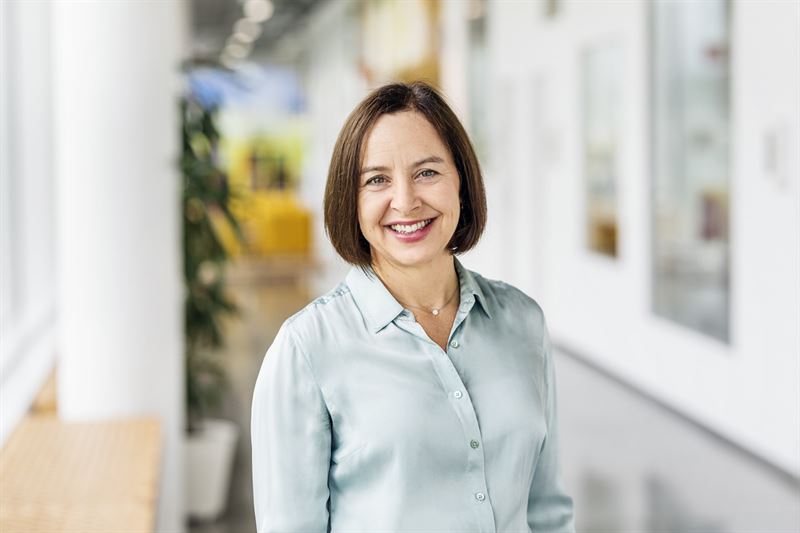 Karen Pflug, Chief Sustainability Officer, Ingka Group
In our opinion, addressing climate change must remain a top priority amidst the complexity we face today and it's crucial that retailers take climate action in line with science. More retailers committing to prioritise will enable us to collaborate to scale solutions and advocate for policy changes in areas that are important to us, like the transition to electric vehicles, renewable energy, and becoming a circular business," she says.
While retailers increasingly recognize the risks posed by climate change across their supply chains and operations, research from the We Mean Business Coalition and the COP26 Climate Champions found that there is a large gap in the retail sector, when it comes to setting ambitious climate targets, as 95% of the companies with the sector are not on a 1.5°C degree pathway. By taking climate action, the retail sector can also influence and inspire customers and suppliers to do the same.
"With this groundbreaking announcement, EuroCommerce and the joining member associations will catalyse hundreds of European retailers to take ambitious climate action. The sector increasingly recognizes the financial and operating risks posed by climate change across their supply chains and operations. We invite all retailers to join the UNFCCC's Race to Zero, with retail associations like EuroCommerce playing a critical role in accelerating the retailing climate transformation," said Diane Holdorf, Executive Vice President, World Business Council for Sustainable Development (WBCSD), the organization leading and supporting the campaign.
IKEA is taking action to transform its business and has committed to the Paris Agreement and doing its part to limit the global temperature rise to 1.5°C above pre-industrial levels. This includes a commitment to become climate positive by 2030 and becoming net-zero latest 2050. Much remains to be done and there are plans in place to address remaining complex challenges, such as the climate footprint of the materials used in the IKEA range.
Read the full press release from World Business Council for Sustainable Development here https://bit.ly/3zfL7RM
Read more about the Race to Zero 2030 Breakthroughs Retail Campaign and how to join here.
 
About EuroCommerce:
EuroCommerce is the principal European organisation representing the retail and wholesale sector. It embraces national associations in 27 countries and 5 million companies, including leading global players and many small businesses. Over a billion times a day, retailers and wholesalers distribute goods and provide an essential service to millions of business and individual customers. The sector generates 1 in 7 jobs, offering a varied career to 26 million Europeans, many of them young people. It also supports millions of further jobs throughout the supply chain, from small local suppliers to international businesses. EuroCommerce is the recognised European social partner for the retail and wholesale sector. https://www.eurocommerce.eu/
About WBCSD:
WBCSD is a global, CEO-led organization of over 200 leading businesses working together to accelerate the transition to a sustainable world. We help make our member companies more successful and sustainable by focusing on the maximum positive impact for shareholders, the environment and societies. Our member companies come from all business sectors and all major economies, representing a combined revenue of more than USD $8.5 trillion and 19 million employees. Our Global Network of almost 70 national business councils gives our members unparalleled reach across the globe. Since 1995, WBCSD has been uniquely positioned to work with member companies along and across value chains to deliver impactful business solutions to the most challenging sustainability issues. Together, we are the leading voice of business for sustainability: united by our vision of a world where more than nine billion people are all living well and within planetary boundaries, by 2050. www.wbcsd.org
Media enquiries
---
For further information, journalists and media professionals can contact us at press.office@ingka.com or by calling +46 70 993 6376.