Ingka Investments has made a minority investment in Urb-it, a Swedish sustainable logistics platform that provides last mile deliveries across Europe.
As a purpose-led business, Urb-it is committed to standards of social and environmental performance. Delivering the last mile exclusively on foot, bike or with its e-cargo-bike fleet, the Nasdaq Nordic listed company aims to reduce air pollution, noise pollution and congestion in urban areas, thus bring real, sustainable change.
"Urb-it is a rapidly growing business who want to create a positive impact on society and the environment with their zero-emission logistics services, so we are delighted to have made a minority investment. We are confident of their continued growth and see value in helping to support their expansion of zero-emission last mile deliveries in urban locations across Europe. It also aligns with our Ingka Group goal that all customer deliveries and services will be done using electric vehicles or other zero-emission solutions by 2025," says Krister Mattsson, Managing Director of Ingka Investments.
Urb-it's emission-free delivery options are currently available in nine cities across two of Europe's largest e-commerce markets, the UK and France. The company is planning to accelerate its growth journey by setting up new hyper-local hubs, scaling its fleet in both current and new cities and pursuing marketing opportunities to further support growth of the platform with the support of such investments.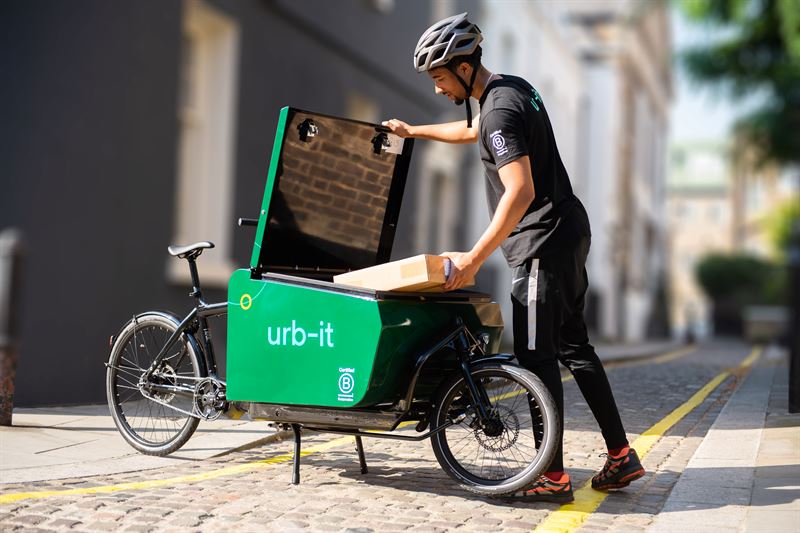 Kevin Kviblad, CEO of the Company, comments:
"I am delighted to welcome Ingka Investments as a new investor. They invest with impact – and as a rapidly growing sustainable logistics platform, with a vision to transform urban logistics through creating a positive impact on society and the environment, our purpose is aligned with their investment strategy. 
Across Europe we operate today in nine cities and have a first mover advantage from which we can continue to scale rapidly. We will continue to invest for growth by establishing hyper-local hubs in existing and new cities, scaling our e-cargo bike fleet and pursuing marketing opportunities. Through this we look forward to making our cities across Europe healthier and more sustainable."
Ingka Group strengthens its long-term growth, secures its financial position, and supports the sustainability goals by making responsible investments in people and businesses. This investment is the latest in a series of investments made by Ingka Group that will strengthen its core retail business by supporting the growth of innovative companies in areas such as digitalisation, customer fulfillment and sustainability.
This information is information that Urb-it AB is obliged to make public pursuant to the EU Market Abuse Regulation. The information was submitted for publication through the agency of the contact person set out above on 19 November 2021 17:30 CET.
For further information, please contact:
Kevin Kviblad, CEO, kevin@urbit.com
Media enquiries
---
For further information, journalists and media professionals can contact us at press.office@ingka.com or by calling +46 70 993 6376