Wood-based products at Ingka Group come from more sustainable sources
IKEA Foundation donates EUR 3 million to doctors without borders
WWF and IKEA renew partnership
IKEA adopts progress flag for IDAHOT
IKEA Retail openings in Japan, Russia and Poland
IKEA Austria receives GREENPASS® certificate for Vienna format
IKEA Canada tackle food waste with the Scrapsbook cookbook
Wood-based products at Ingka Group come from more sustainable sources
The IKEA business reached its goal of only using customer facing wood-based products, including paper and cardboard, from more sustainable sources during FY20. This means that close to 100 percent of the wood used in these products is either FSC-certified or recycled. Ingka Group has made important contributions towards reaching the overall goal of IKEA as it is responsible for all the indirect products purchased to support its retail store operations.

"Today close to 100 percent of our suppliers deliver wood, paper and cardboard based products that all come from more sustainable sources, including receipts, toilet paper and e-commerce packaging. We've been able to achieve this through systematic work, integrating it into the day-to-day business of the procurement teams and making it part of our contractual requirements. Now we continue working towards our next goal – maintaining what we have achieved, and having all our indirect wood based products and materials coming from more sustainable sources in 2025," says Per Stoltz, Sustainability Leader, Ingka Group.
IKEA Foundation donates EUR 3 million to Doctors Without Borders
IKEA Foundation has donated EUR 3 million in unrestricted funding to Médecins Sans Frontièrs (MSF), or Doctors Without Borders, to address the unprecedented healthcare challenges in India caused by the pandemic. The donation will help MSF to scale up and continue to provide primary healthcare and distribute medical relief to the people in India.
The IKEA Foundation is funded by INGKA Foundation, owner of the Ingka Group of companies. The IKEA Foundation is independent from the retail business with a sole focus on creating brighter lives on a liveable planet through philanthropy and grantmaking.

IKEA and WWF renew partnership to accelerate action to enhance biodiversity
Following nearly 20 years of partnering to drive within different industries, WWF and Inter IKEA Group announced a renewed term of partnership until 2025.
The partnership reaffirms the commitment to protect, manage and restore key landscapes, and enable a nature and climate positive value chain to also uphold the rights and needs of people.
WWF and IKEA are working together to safeguard and manage natural resources and transform business for the benefit of people and planet. Through engagement and projects within forests, cotton, freshwater and climate, the partnership is working to protect and enhance biodiversity by supporting a transition towards more ecologically sustainable business practices.
IKEA adopts Progress Flag for IDAHOT
To mark this year's International Day Against Homophobia, Transphobia and Biphobia (IDAHOT) on 17 May, Ingka Group adopted the Progress Flag, sharing a set of actionable tips for how people can be stronger allies to the LGBT+ community, and continuing to donate a percentage of sales from the STORSTOMMA rainbow bag to local LGBT+ organisations. The Progress Flag was designed by artist Daniel Quasar in 2018 and illustrates inclusivity by including black and brown striped to represent LGBT+ communities of colour, as well as pink, light blue and white to represent transgender pride.

IKEA Retail locations open in Japan, Russia and Poland
May saw four more locations open globally for Ingka Group. Japan's third IKEA shop has opened in Shinjuku, Tokyo, just five minutes on foot from JR Shinjuku Station. Catering to a broad range of lifestyles present in the local area, IKEA Shinjuku has six different room sets on show.
On 19 May, a new IKEA planning studio opened in Moscow, Russia. With more than 700m2 space, the new planning studio will offer home furnishing solutions with a focus on kitchens and wardrobes – the most popular product categories among Moscow's residents. Right behind, on 25 May, another planning studio opened in Russia, this time in St. Petersburg in the Pearl Plaza shopping center. Then, in Poland, an IKEA store opened in Szczecin on 31 May.
IKEA Austria receives GREENPASS® certificate for Vienna location
This month, 160 trees were planted on the exterior of the new IKEA meeting place at Westbahnhof. This will help create a sustainable showcase project in the heart of Vienna, while contributing to an optimised urban microclimate.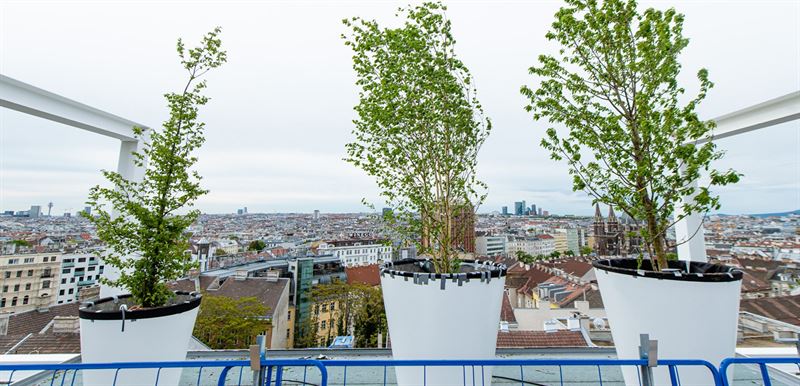 The tree planting has helped it to receive the GREENPASS® Platinum certificate, the world's first international certification standard for climate resilience. The construction shows how innovation, environmentally friendly design and sustainability can be combined. Once opened, IKEA Westbahnhof will be a green, car-free IKEA format with plenty of space for people, but also for trees.
IKEA Canada tackle food waste with the Scrapsbook cookbook
IKEA Canada has created The ScrapsBook cookbook – a cookbook introducing recipes made from food scraps. The e-book features 50 recipes created in collaboration with chefs across North America and waste-saving tips, all designed to help the many people live a little more sustainably in their kitchen.
With an estimated 2.2 million tonnes of food is wasted in Canada alone, IKEA Canada wants to actively reduce food waste both at home, but also across its Restaurants and food services.
This article is a monthly round-up of some of the activities from across Ingka Group.
Media enquiries
---
For further information, journalists and media professionals can contact us at press.office@ingka.com or by calling +46 70 993 6376