IKEA has launched a recruitment drive with a twist! The Taste the Future campaign invites innovative data and technology thinkers to an interview over experimental 3D-printed meatballs as part of the new campaign. Discover more at ikea.com/tastethefuture
Ingka Group, the largest IKEA retailer, is working to create better homes for customers, better lives for people, and a better planet for all. Digital underpins and is essential to the success of this mission. We sat down with Parag Parekh, Chief Technology Officer at Ingka Group, and Camilla Larsson, Digital People Manager at Ingka Group to hear about the more than 700 open positions they are looking to fill to drive the digital transformation at IKEA.
What is the challenge with attracting digital talent to IKEA?
Parag: We know that when people think IKEA, "technology" isn't the first word that springs to mind. But inside our iconic blue boxes across the globe, we are becoming one of the world's leading omnichannel retailers. Ingka Group is undergoing the biggest digital transformation in our almost 80-year history. Now is a better time than ever to join our team.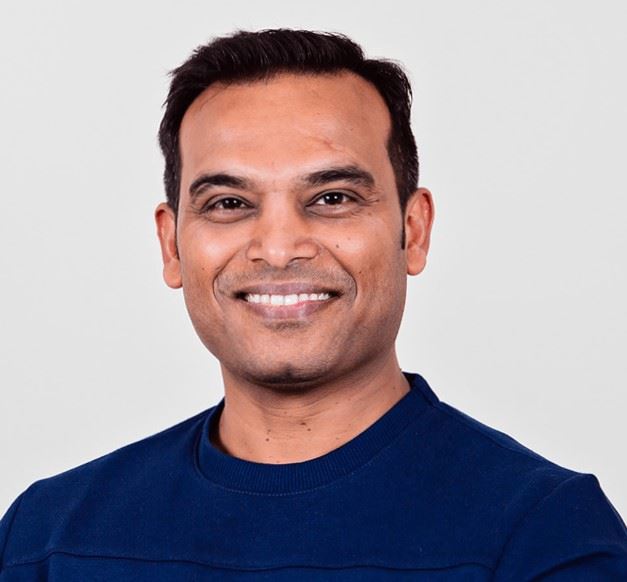 How does IKEA use technology to create better homes for customers?
Parag: We are constantly looking at how to bring our decades of knowledge about life at home to the customer in new and innovative ways. Translating the inspiration and magic that people feel when they walk into one of our physical stores to the digital world can be a challenge. However, with the growth and expansion of our IKEA app and website, we are doing just that. The IKEA app has been downloaded more than 40 million times, and customers in the majority of the Ingka markets can use the Shop and Go feature to simplify and enhance their store visit. Also, on our website we are using AR/VR capabilities that allow customers to see 3D representations of our furniture and visualize it in their home, from the comfort of their home.
And better lives for people?
Camilla: At IKEA we understand our unique position and responsibility as a global brand that people trust. We are constantly evolving and exploring new ways to meet the needs and dreams of the many people. Human centric technology is at the heart of what we do. We see the opportunity and potential that can come with harnessing the power of data, but only when it is used as a force of good. One of the ways we do this is investing in research and technology to responsibly gather data from our customers and to hear what their needs are. Our annual Life at Home report collates opinions and inputs from IKEA customers over the world, and this feedback directly impacts where we put our focus for the coming year. We also choose technology that empowers our co-workers. For example, through the use of autonomous drones doing inventory in Finland or the iTray technology in restaurants, which allows customers to scan and checkout their food.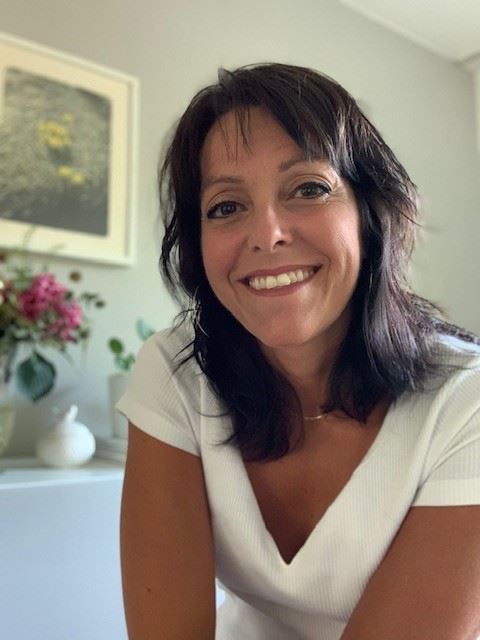 And last but not least, better planet for all?
Parag: IKEA is committed to becoming circular and climate positive by 2030. That means we are embedding sustainability in all parts of our business. We have set ourselves a goal to help one billion people to live more sustainable and healthy lives by 2030. Digital is absolutely central to achieving this. One of the key sustainability goals of IKEA is to have a circular business model. One of the main implications is that we can follow the goods, trace the provenance of materials, monitor their usage and be able to get goods back for recycling. During our Buy back programme which started on Black Friday last year, we had 100,000 items sold back to us. And this is just the beginning, with plans to triple that number this year. Technology helps us to be smarter in how we distribute our products, be it a central distribution unit or a store. Using AI to create more accurate forecasts is financially and, more importantly, environmentally friendly.
What would you like to say to candidates for these 700+ open positions?
Camilla: Our co-workers are what makes IKEA special. With over 174,000 co-workers worldwide, we are committed to being a diverse and inclusive team. Half of our managers are women, we're making progress in closing the gender pay gap, and we've made a big commitment to increase ethnic, racial and national diversity at all levels of leadership in 30 countries by 2024. While we've made progress, there's much more to do. This is a unique opportunity to work with the latest technologies and develop digital products that reach billions of end users, while you learn from talents working all over the world. Also, being part of a diverse and inclusive team dedicated to having a positive impact on both people and our planet and transforming the world's largest home furnishing company into an omnichannel retailer. We are always looking for people who think differently. So, if you're looking to build an exciting career in digital and tech visit join.ingka.com now and apply!
Media enquiries
---
For further information, journalists and media professionals can contact us at press.office@ingka.com or by calling +46 70 993 6376.