Ingka Group today reported total revenue of EUR 39.8 billion (EUR 37.4 billion FY20) in FY21 across its three business areas (IKEA Retail, Ingka Investments and Ingka Centres). Despite the challenges presented by the pandemic, the company has continued to accelerate investments in being more accessible, more affordable, and sustainable to better meet the changing needs and dreams of its customers.
In another disruptive year, when IKEA stores had to close for even more days than in FY20, Ingka Group achieved a EUR 1.6 billion (EUR 1.2 billion FY20) net profit.
Capital expenditure amounted to EUR 3.2 billion, including extensive investment in physical stores, distribution and customer fulfilment networks, omnichannel transformation, digital customer experience, renewable energy, zero-emission vehicles and forestry.
"The past year kept challenging us in many ways, but thanks to the remarkable efforts and entrepreneurship of our co-workers, we have delivered solid growth, continued our business transformation, and responded to our customers' increasing needs at home. To recognize the dedication and hard work of our co-workers we awarded a EUR 110 million bonus for their efforts during the pandemic. With our strong financial position and clear purpose, we feel confident to continue investing in the long-term good of our customers, people, our planet and our company," said Juvencio Maeztu, Deputy CEO and CFO Ingka Group (IKEA).
IKEA Retail recorded total sales of EUR 37.4 billion, an increase of 6.3% compared to last year (EUR 35.2 billion in FY20) and an increase compared to the pre-Covid sales. The company has further expanded physical customer meeting points, accelerated its digital transformation, and made services more accessible and affordable. As a result, online sales grew by 75%. Online sales amounted to 30% of total sales (18% FY20).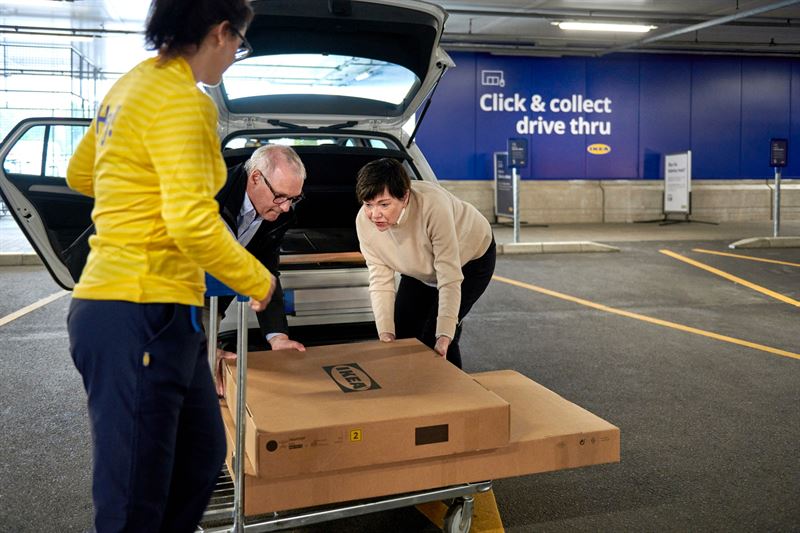 "We have accelerated our omnichannel IKEA transformation. Physical and digital channels complement each other and allow every customer to choose where and when to engage with us. At the same time, we are taking climate action, caring for people, creating a better life at home and ensuring the resilience of our company. We believe that it's good business to be a good business. A sustainable business must be the new low-cost business model. Our solid result is an important base for another challenging year ahead," added Maeztu.
Ingka Group continued to take action to become climate positive by 2030. It has committed to invest an extra EUR 4 billion in renewable energy projects. This is in addition to the EUR 2.5 billion that was invested in the past decade, to further reduce its climate footprint and contribute towards limiting the global temperature rise to 1.5°C.
Ingka Investments supported the IKEA circular agenda by investing in RetourMatras, a Dutch mattress recycling company that is now able to recycle all mattresses disposed of in the Netherlands. By investing in DST, the largest electric vehicle operations platform in China, as well as Fluid Truck, a US app-based vehicle rental solution, the investment arm of Ingka Group supported the goal to have all customer deliveries and services done by electrical vehicles by 2025. In FY21, Ingka Investments also invested in solar parks in Russia, and bought additional forestland in Estonia and USA.
In addition to Ingka Group's extensive investments in new stores and touch points, customer fulfilment and digital transformation, Ingka Investments became part owner of Ikano Bank in an effort to democratise the financial services offer. Ingka Investments also broadened its financial services activities through an investment in fintech company Jifiti.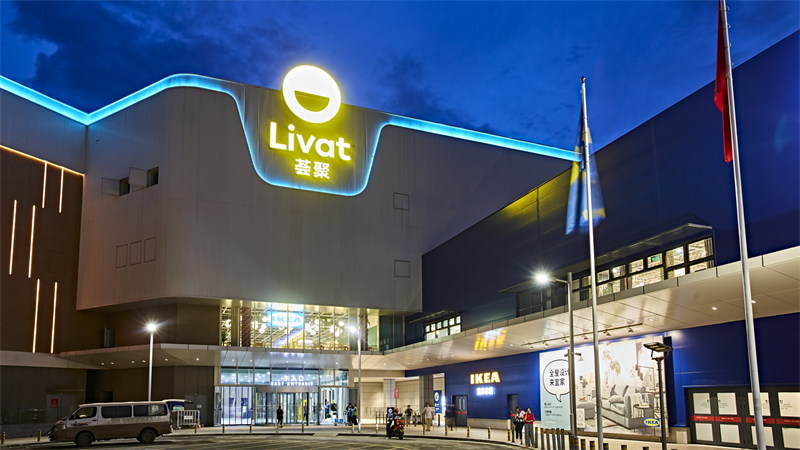 In FY21 Ingka Centres opened Livat Fuzhou and Livat Changsha, the latter being the first mixed-use, retail and work-live meeting space in China. It also expanded in the US, India, and Canada – downtown retail destinations in San Francisco and Toronto, as well as a plot in the Indian city of Noida. Overall, the 47 experience-oriented shopping centres welcomed 372 million visitors. Ingka Centres' transformation from traditional shopping centres into retail-led, mixed-use 'meeting places' continues to accelerate successfully, despite the economic and public health challenges posed by the pandemic.
By staying true to the IKEA vision to create a better everyday life for the many people, the company has stood by its co-workers, customers, and partners. More than half a million people were supported through the 'A Place Called Home' Covid-19 Emergency Community Support fund, 'Skills for Employment' initiative and product donations. The company has raised its voice on issues including gender-equal pay and LGBT+ inclusion while supporting refugees with skills for employment.
Read more about the Ingka Group financial performance in FY21 in the fact sheet.
Media enquiries
---
For further information, journalists and media professionals can contact us at press.office@ingka.com or by calling +46 70 993 6376