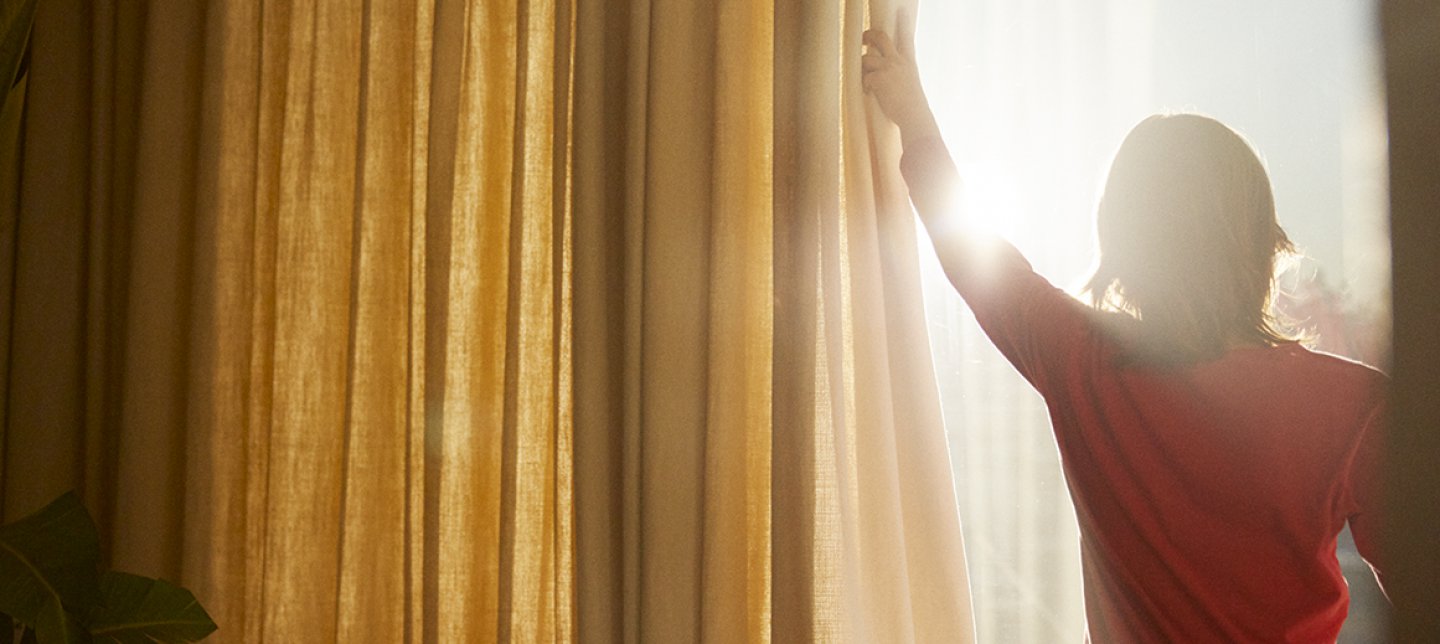 Clean and sustainable energy for the many people
By making solar power more accessible to more people, we can help accelerate the transition to solely using renewable energy. 
Golden opportunity
"From the moment we get up to the moment we go to sleep we use electricity without even thinking about it. But when you stop to consider that most of that energy comes from fossil fuels and the effect that it is having on our planet and health, one of the most impactful things we can all do is switch to clean energy," says Alejandro Castro Pérez, IKEA Home Solar & Energy Service Business Leader, Ingka Group.
Electricity and heat production contributes a quarter of greenhouse gas emissions globally1, which has a significant impact on climate change. With global energy demand set to keep on rising, we have to take action now to change the way we produce, distribute and use energy.
We are on the way to generating as much clean energy as we consume, and through IKEA Home Solar, we are now helping many more people to do the same in their homes.
1) Source: United States Environmental Protection Agency https://www.epa.gov/ghgemissions/global-greenhouse-gas-emissions-data
Simply does it
In 2015 we launched IKEA Home Solar with the aim of making it easy for people to turn their rooftops into micro power stations. Today, we offer Home Solar to customers in six markets, and by 2025, we aim to make it available across all Ingka Group markets.
The number of Home Solar customers trebled in FY18 alone, and Alejandro says that this success comes as a result of bringing a new level of transparency and simplicity to the market.
"We have kept things simple, so you don't have to be an engineer to work out which package is right for you. What makes our system stand out is how easy it is to buy, install and use. We select the best partners to do that for you, so you get the fairest price and guarantees, and we do our best to make the installation process as quick and easy as possible."
In FY18, we expanded the clean energy offer by adding services like battery storage, which allows homeowners to use more of the electricity generated by the solar panels. By storing their excess power rather than exporting it to the grid, our customers can save even more money on their energy bills.
We are also testing combined systems for solar panels and heat pumps in Switzerland, and making it possible for people in the UK who don't have home solar to switch to a 100% renewable electricity tariff with the Big Clean Switch.
In the future, we hope to broaden this offer so that as many people as possible can join the clean energy movement, with a little help from IKEA.
EUR 400
Our solar calculator makes it simple for our customers to work out which option is right for them and gives them a rough estimate of how much they can save.
The average IKEA Home Solar customer saves around EUR 400 a year by consuming their own electricity generated by their solar panels instead of buying it, selling their excess electricity back to the grid, and through other incentives.
UK homeowner sees sunny side of battery storage
Darren Widdowson is delighted with his home solar system, particularly his new battery. This means that, for all intents and purposes, he is now "off-grid" – even overnight – during the spring and summer months. Darren can use the web portal for his smart meter to see what his system is producing and whether it's being used in house or going to the battery. He is now thinking of adding another battery next year, to store and use even more of his own electricity. After having his IKEA home solar system installed, his bill was so low his energy provider didn't believe the readings and sent out someone to check he had got them right. His electric car now charges entirely from solar and working in the home office uses no electricity from the grid either.
Darren Widdowson is a freelance business systems consultant who lives in Northamptonshire.