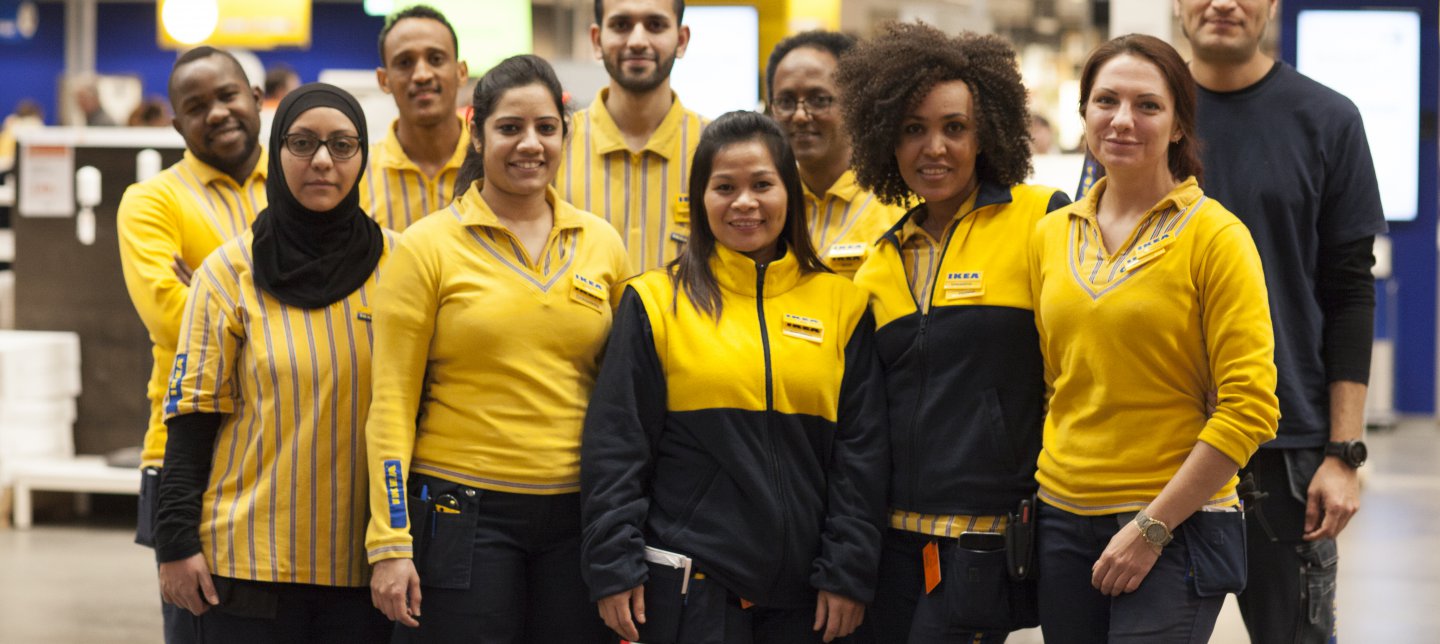 Inclusion of refugees for employment programme
IKEA Furuset, Norway, makes a positive impact on society and individual lives by offering work placement for refugees – while also benefiting from having a diverse skillset in the workforce.
Millions of people around the world are displaced by violence, economic and environmental crises and social persecution. When they arrive in a new place, they can find it challenging to integrate into their host community, but they often bring lots of talent, skills and experience with them. Businesses like ours can play an important role in supporting them to build a new life – and contribute to the community and local economy.
Asma arrived in Norway from Afghanistan in 2016, and in 2018, she became one of the newest recruits to the IKEA Furuset store in Oslo.
"This project has changed my life 100%. I could not imagine at all that I would get a job within the first year of arriving in Norway, but I now have a part-time job and I make my own money. At the same time, I have colleagues and friends at work that I can talk to and keep practising my Norwegian," she says.
Our skills for employment programmes give refugees like Asma the chance to gain work experience and develop their language skills. The aim is to prepare them for future employment either with us or another company. It also enables them to actively contribute to their new communities.
The IKEA Furuset store is offering new arrivals an eight-month work placement and the opportunity to pick up Norwegian faster through a language course. After the progamme, participants are provided with a reference and are encouraged to apply for open positions at Ingka Group. In FY18, 14 participants completed their training, half passed their language tests and five were recruited as new co-workers at the Furuset store. In FY19, IKEA Slependen store kicked off the programme with four new participants.
Welcoming refugees is not charity. For us, it is a chance to have a positive impact on individual lives and local communities, while also benefiting from more diverse skillsets in our workplaces. In FY18, 11 countries ran refugee inclusion programmes, compared with eight in FY17.
Mercedes Gutierrez, Global Communities Engagement Leader, Ingka Group, says the initial investment is worth it for the long-term gain.
"Of course it is the right thing to do. But we don't underestimate the value this brings to our business and the communities around our stores. Refugees bring new skills, diversity, and a different point of view. This challenges us to evolve and ultimately helps us grow. Our local communities thrive too because when refugees have the right opportunities, they can help to stimulate the local economy."