The Returns for Recovery program at IKEA Bordeaux store in France has resulted in 70 tons of returned products getting a second life, as solutions continue to be found and explored to extend furniture's life cycle.  
Returns for Recovery is a program implemented by IKEA Bordeaux which allows customers to return used products in exchange for a discount voucher. Since its launch in 2017, 6,000 customers have participated. The collected products are donated to local charitable organizations such as The Red Cross France, Atelier D'Eco Solidaire and Le Relais. The program also creates a second life for used products that might otherwise have been thrown away and deepens the relationship between the store and its community.
By 2030, the IKEA ambition is to be circular – built on clean, renewable energy and regenerating resources – while growing the business.
The four main commitments to help reach that ambition are: offering circular products; using only renewable and recycled materials for our products; offering new ways for customers to acquire, care for and pass on products; as well as joining forces with others.
As a strategic partner in the IKEA franchise system, operating IKEA Retail in 30 countries, Ingka Group is focusing on a number of circular areas, including how to create new customer offers that are affordable, convenient and sustainable – with circular economy thinking built-in.
The Bordeaux program is part of a wider circular consumption project to make it more relevant and convenient to customers. "You know, what would be fantastic? If tomorrow, when a customer wants to recycle a home furnishing product in their house, they think of IKEA," says Romain Gilberg, Marketing Manager, IKEA Bordeaux.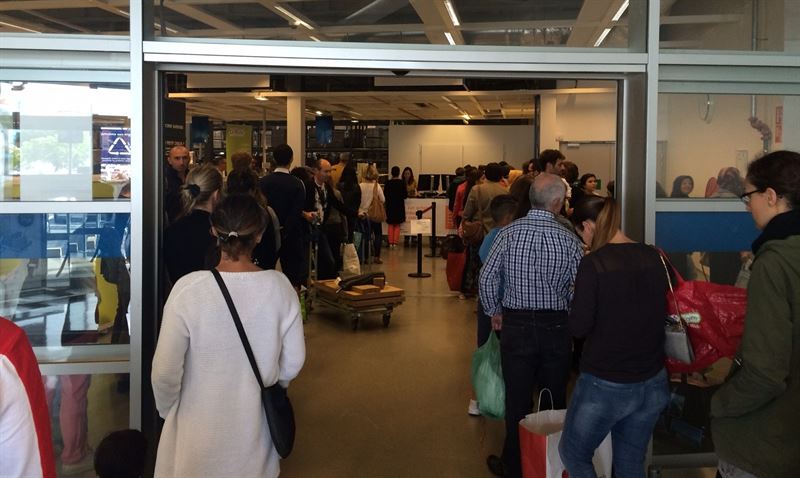 Across Ingka Group, IKEA stores sell unused returned products through the As-Is areas. In FY19, 38 million products were sold this way. In total, 65 million products were returned or damaged in FY19. Three-quarters of them – 47 million – were saved from going to waste.
IKEA's customer research shows that many people feel bad about throwing things away. They often want to repair, reuse or recycle but lack the time, knowledge or energy to do so. With these insights in mind, IKEA is exploring new solutions to make circular consumption more convenient and relevant for the customers.
Another initiative promoting circular consumption with store credit incentives comes from IKEA Canada. They are testing whether a buy-back and re-sell service can help create a more sustainable and affordable shopping experience. This service enables customers to apply to sell back their gently used IKEA products, in exchange for store credit, with the aim to give products an extended life through resale or donation.
In Russia, six Ingka Centres meeting places have collaborated with their tenants on a circularity campaign to encourage visitors to reuse, share, recycle, upcycle and repair items. The campaign will continue to be rolled out to Ingka Centres meeting places in China and Poland.
The Ingka Group Annual Summary & Sustainability Report for FY19 can also be viewed as a PDF or at this dedicated page – https://www.ingka.com/this-is-ingka-group/annual-report/
Media enquiries
---
For further information, please contact us at press.office@ingka.com or by calling +46 70 993 6376