At Ingka Group we want to bring more of tech and innovation to the world, and we are doing this by offering internship and thesis programmes in our global hubs as well as collaborating strongly with universities and tech networks. This year we partnered with Lund University to bring together young, passionate female students with a fresh perspective and innovative approach to the world of process automation.
Women have historically been underrepresented within the STEM (science, technology, engineering and maths) fields, and we all have a long way to go before achieving gender parity. Companies play a crucial role by providing opportunities for mentorship, networking, professional development as well as collaborating with universities to create programs that encourage the pursuit of education in these fields.
Our internships and thesis programmes are available in our global digital hubs located in Sweden, The Netherlands, Spain, China, India, and the US.
A reminder of the ongoing struggle for gender equality, particularly within STEM, took place this week (8 March) with International Women's Day. The day also serves as a global celebration of social, economic, cultural, and political achievements of women across time.
Robotic Process Automation (RPA)
As the world continues to evolve and adapt to new technologies, Robotic Process Automation (RPA) has emerged as a game-changer for many organisations. With its ability to streamline repetitive and time-consuming tasks, RPA has become a valuable tool for businesses looking to improve efficiencies, reduce costs, and increase productivity.
But what is RPA exactly? RPA is a technology that uses software robots (bots) to automate repetitive and rule-based tasks, freeing people for more meaningful and higher-value tasks.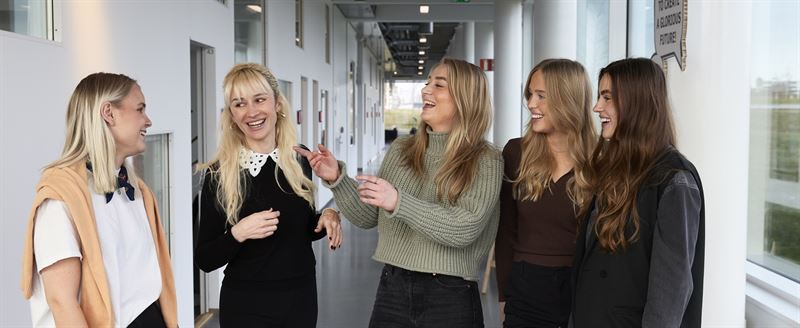 Our interns will have an opportunity to work closely with a team of co-workers, led by Vera Janevska, Engineering Manager RPA, to gain a deeper understanding of business processes, identify areas that can benefit from RPA and develop solutions for customers. The assignment will constitute analysing attitudes towards automation, and specifically to investigate how employees have been affected by automation in the workplace.
Through hands-on experience they will build, test, and try solutions to give them a solid foundation for a career in the exciting field. As Maja Larsen, our intern put it "There is a whole new dimension of being flexible and learning at IKEA compared to our university. No two days are the same". Hedvig Zetterberg and Irma Vajraca are the other Lund University students part of the current project.
But this collaboration with Lund University isn't just about what our students can learn from us. Their research will bring tremendous value to our business, enabling us to develop new models for human-robot interaction that improve productivity and efficiency. It will give IKEA a competitive edge by staying ahead of the curve in human-centred design and automation. It is also part of our ongoing movement to achieve gender-equality across all positions.
At IKEA we believe in investing in the next generation of talent. According to our Co-CDO Parag Parekh, "This partnership is one of many examples of our commitment to talent. By working with Lund University, and others, we are providing learning opportunities, bringing fresh ideas into our organization, and hoping these students will become the IKEA leaders of tomorrow." Together we can create a better future for everyone.
Ingka Group digital job vacancies
Media enquiries
---
For further information, journalists and media professionals can contact us at press.office@ingka.com or by calling +46 70 993 6376.