OCTOBER 29, BRUSSELS: Ulrika Biesèrt, Global People & Culture Manager, Ingka Group, shared highlights of the company's journey towards gender-balanced leadership during a conference with the European Institute of Gender Equality (EIGE). At the event, high-level panellists discussed the findings of the latest Gender Equality Index and areas for improvement.
EIGE's Gender Equality Index is based on gender gaps in six core areas: work, money, knowledge, time, power and health. The 2020 Index shows that inequalities between men and women are most pronounced in the "power" domain. According to the EIGE, an EU agency established to make equality between women and men a reality for all Europeans, it will take more than 60 years to achieve gender equality in the EU at the current pace of progress.
Helena Dalli, Commissioner for Equality, European Commission, Elena Bonetti, Minister for Equal Opportunities and Family, Italy, and Juliane Seifert, Permanent State Secretary, Federal Ministry for Family Affairs, Senior Citizens, Women and Youth, Germany, outlined that decisive cross-sectoral action is needed to accelerate change in Europe. Biesèrt was invited to contribute with the IKEA point of view on advancing women to leadership positions in business.
"Gender balanced leadership cannot be reached by changing HR policies alone. Real movement requires a mind-shift where equality is seen as an integral part of the business agenda. At IKEA, we were able to break through when we required gender equality goals to be included in every country's business plans. I am proud to say that we treat our goals on equality with the same level of importance as we treat our financial goals," said Biesèrt.
50 percent of managers at Ingka Group are women. The gender equality journey touched and continues to touch every part of its business.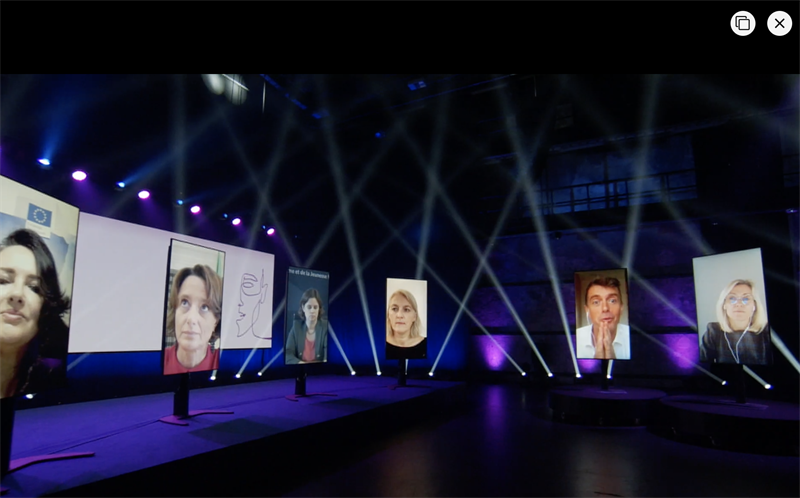 "At IKEA, we pride ourselves on a culture of inclusion, which is essential to creating true gender equality. Numbers are important but what happens after? When female managers enter a traditionally male-dominated space, are their voices truly heard? Or are discussions still dominated by men despite the numbers indicating balance? Gender equality can only thrive in a culture where everyone's unique perspective is valued and where different leadership styles are welcome," underlined Biesèrt. Conference participants also explored this year's special focus of the Index – digitalisation in the world of work – and the consequences for gender equality.
Ingka Group is a founding member of the World Economic Forum's initiative, "Hardwiring Gender Parity into the Future of Work". The initiative aims to ensure gender balance in the fast-growing jobs of the future. As the world of work evolves, Ingka Group is committed to embedding equality, diversity and inclusion into its approach to the future of work, strengthening the long-term employability of its co-workers and accelerating job creation for all.
Find out more about the Gender Equality Index and the work of the European Institute for Gender Equality at: https://eige.europa.eu/gender-equality-index
Recordings of the conference will be available to watch at: https://eige.europa.eu/gender-equality-index/2020-conference

Media enquiries
---
For further information, journalists and media professionals can contact us at press.office@ingka.com or by calling +46 70 993 6376