Jesper Brodin, CEO of Ingka Group shares his views and reflects on Ingka's recent participation at Climate Week NYC which took place alongside the UN General Assembly and brought together international leaders from business, governments, and organisations to drive global climate action. Against the backdrop Ingka Group hosted its first Action Speaks Summit, the most hopeful place in New York, presenting a positive vision for the future showcasing impactful climate solutions and actions that already exist. 
"Now as we approach COP28 in November, it has become even more important that governments show global leadership do their part to end our dependance on fossil fuels in a way that everyone benefits. The climate crisis does not follow borders, it impacts the home we all share. We have it in our own hands to change direction and we as business and governments need to step up"
– Jesper Brodin, CEO, Ingka Group
Last week, New York*, was the place bringing leaders from governments, organisations, NGO's and society together to address how we collectively can solve the problem we all face – the climate crisis. We continue to see how millions of people are being impacted by the climate crisis; wildfires in Canada that turned New York's skies orange; floods in Libya, earthquakes in Morocco; the drought of Panama Canal – I can go on, yet you're aware of this. The climate crisis is our collective responsibility, together we are the generation that can change the course as every faction of a degree counts.  
As businesses and governments, we have the great responsibility and opportunity to limit global warming to below 1.5°C. 1.5°C should not be mistaken for a target, it's a limit. And the science is clear, we need to drastically reduce carbon emissions, now, to halve greenhouse gas (GHS) emissions by 2030 and reach net-zero by 2050 the latest. The trajectory at this moment is higher, and the planet is expected to reach 1.5 already 2027, according to scientists**.  
Against this backdrop, I travelled to New York keeping a sense of optimism and determination as we have most of the solutions to tackle the crisis. Through my work with the WEF CEO Climate Leaders Alliance and the B-Team, I see leadership determined to turn the corner on climate change.  
This sense optimism was encapsulated by the first Ingka Group Action Speaks Summit, showcasing the current climate trajectory, a positive vision for New York 2050 created together with scientists. The exhibition focused on 5 of the key areas to solve the climate crisis with solutions connected to how we eat, power, move, make and grow with solutions from companies such as SSAB + Volvo Cars, Notpla, Eon, Harley Davidson, Hitachi, and ReTour Mattress (among many more). The Summit also brought together more than 1000 people from business, governments, academia, and civil society to discuss how we can accelerate the implementation of solutions and scale them, with speed.  
In addition to our own summit, the Ingka team, including myself, Karen Pflug our CSO and our Head of Climate & Nature, Simon Henzell-Thomas engaged in high level sessions with World Resource Institute, World Economic Forum and Clinton Foundation among others. We also contributed to a new report Climate Action at Scale by Climate Group and Oliver Wyman. Our focus was to influence how governments set short- and long-term policies and how businesses transform their business to do their part to transition to a net zero world that is better for everybody.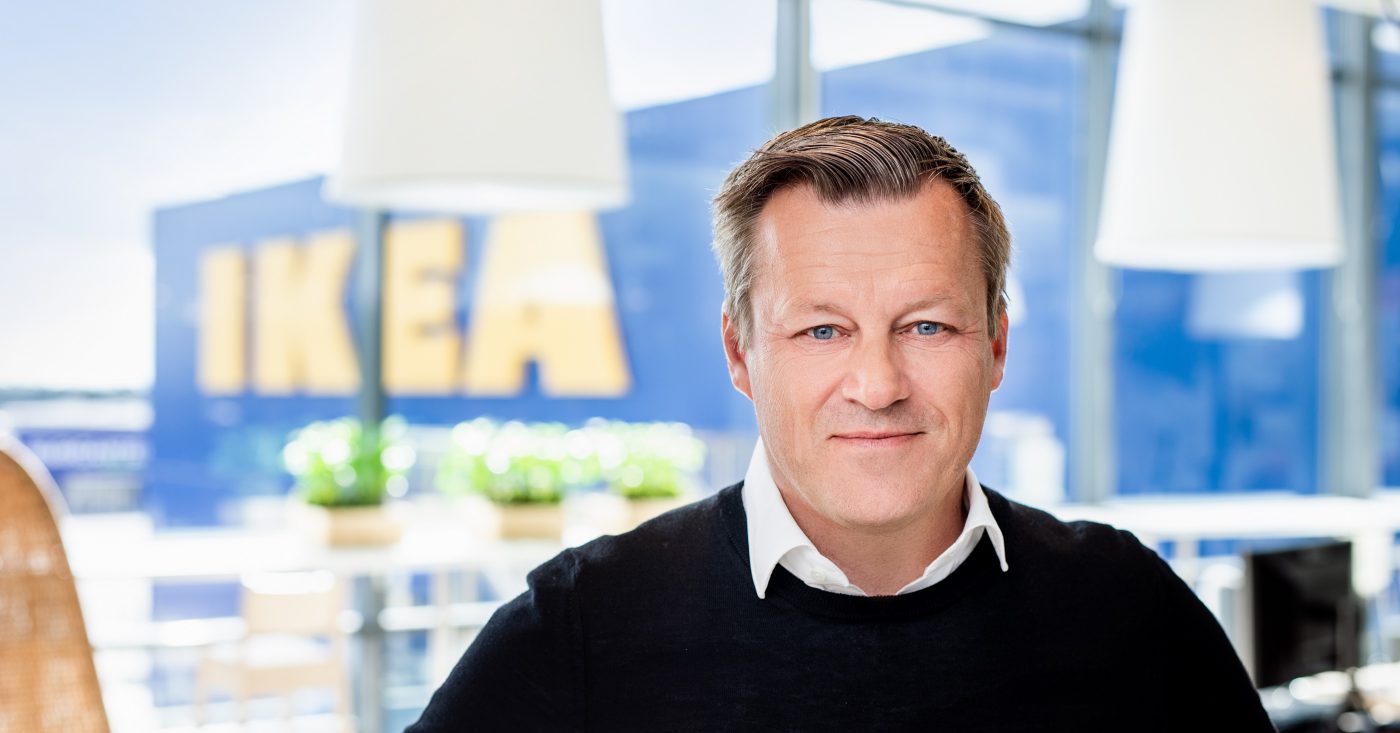 The solutions are out there – we can solve it by working together 
Now as we approach COP28 in November, it has become even more important that governments show global leadership do their part to end our dependance on fossil fuels in a way that everyone benefits.  
The climate crisis does not follow borders, it impacts the home we all share. We have it in our own hands to change direction and we as business and governments need to step up.  
As the Executive Secretary of the UN Climate Chance Convention (UNFCCC) put it "no G7 country has yet 'over delivered' on climate." And if we look at the Climate Tracker***, there is not a single country that is compatible with the 1.5°C degree Paris Agreement target. At Ingka Group, we take our responsibility very seriously and remain committed to the Paris Agreement and actions needed to deliver our own climate plans and ambitions, and we expect governments to do so as well.  
Having ambitious targets and a clear, consistent framework to support the transition, underpinned by smart policies, will not only reduce living expenses but enable the many people to live a more sustainable life at home.  
We and many other businesses are making significant investments in green technology and our own transition to becoming a sustainable business, as such we rely more than ever on partnership, leadership and consistency from government. This is the right time for the public sector to show leadership and shape the net zero transition for the benefit of the many. 
We are in the most important decade of humankind when it comes to climate, there is no time to withdraw from commitments and goals. The only way forward is to collaborate, innovate and act on solutions that will reduce carbon emissions, with speed and impact. This needs to be done across industries, businesses, society and governments.  
To be part of tackling the climate crisis we must:  
Lead with action. There are already enough of concrete solutions to create the positive impact needed. Let's get things done, inspire others with our actions, and spread the solutions. 
Act with speed. The clock is ticking and the negative impacts we feared are already here. We will not put off till tomorrow what we can do today. We will dare to test and try new things and push to scale solutions fast. 
 
Focus on impact. With little time and stakes this high, we need to focus on solutions with the biggest impact. Symbolic actions can inspire, but it's the transformative, impactful ones that make the difference. 
 
Work together. To solve problems, we need teamwork like never before. Let's find ways to work together, collaborate rather than compete. 
 
Prove that it's good business to be a good business. Actions and solutions needed, aren't just good for the planet – it's also pre-requisites for long term commercial success. Resource smart, is climate smart, is cost smart. 
From governments Ingka Group welcomes actions such as: 
Set goals as well as short and long-term policies and invest in infrastructure in line with the 1.5°C target to finance and accelerate the transition to renewable energy, circular economy, as well as sustainable transport, food systems, reducing food waste, agriculture, and forestry.   
Accelerate the renewable energy transition, phase out fossil fuels that still account for the majority of energy demand and subsidies connected to it in a way that benefits the many people 
Supporting communities and ecosystems that are and will be hit hardest by climate change. 
Jesper Brodin, CEO, Ingka Group 
*From 18-24 September in parallel to the UN General Assembly (UNGA) New York hosted Climate Week NYC and many other events such as the Clinton Global Initiative Annual Meeting, WEF Sustainable Development Impact Summit and the UN Global Compact Private Sector Forum.
**World Meteorological Organisation (WMO) report- Global temperatures set to reach new records in next five years | World Meteorological Organization (wmo.int).
***Countries | Climate Action Tracker.
Read more on the main climate actions and announcements from Climate Week 2023. 
The Action Speaks Summit – For more information plus an overview of the summit to view the filmed dialogue sessions please visit Ingka.com here: Action Speaks Summit 2023 | Ingka Group. 
Read more about Ingka Group's sustainability performance and commitments in the Annual & Sustainability Summary report and Climate Change advocacy | Ingka Group. 
IKEA is committed to the Paris Agreement and to contribute to limiting the global temperature rise to 1.5°C above pre-industrial levels. IKEA is committed to become climate positive by 2030 by taking action across the IKEA value chain and beyond. This includes a commitment to halving greenhouse gas (GHS) emissions in absolute terms from the total IKEA value chain by 2030, including emissions reduction, carbon removal and storage. Read more about the IKEA commitment here.
About Ingka Group
With IKEA retail operations on 31 markets, Ingka Group is the largest IKEA retailer and represents about 90% of IKEA retail sales. It is a strategic partner to develop and innovate the IKEA business and help define common IKEA strategies. Ingka Group owns and operates IKEA sales channels under franchise agreements with Inter IKEA Systems B.V. It has three business areas: IKEA Retail, Ingka Investments and Ingka Centres. Read more on www.Ingka.com.
Media enquiries
---
For further information, journalists and media professionals can contact us at press.office@ingka.com or by calling +46 70 993 6376.