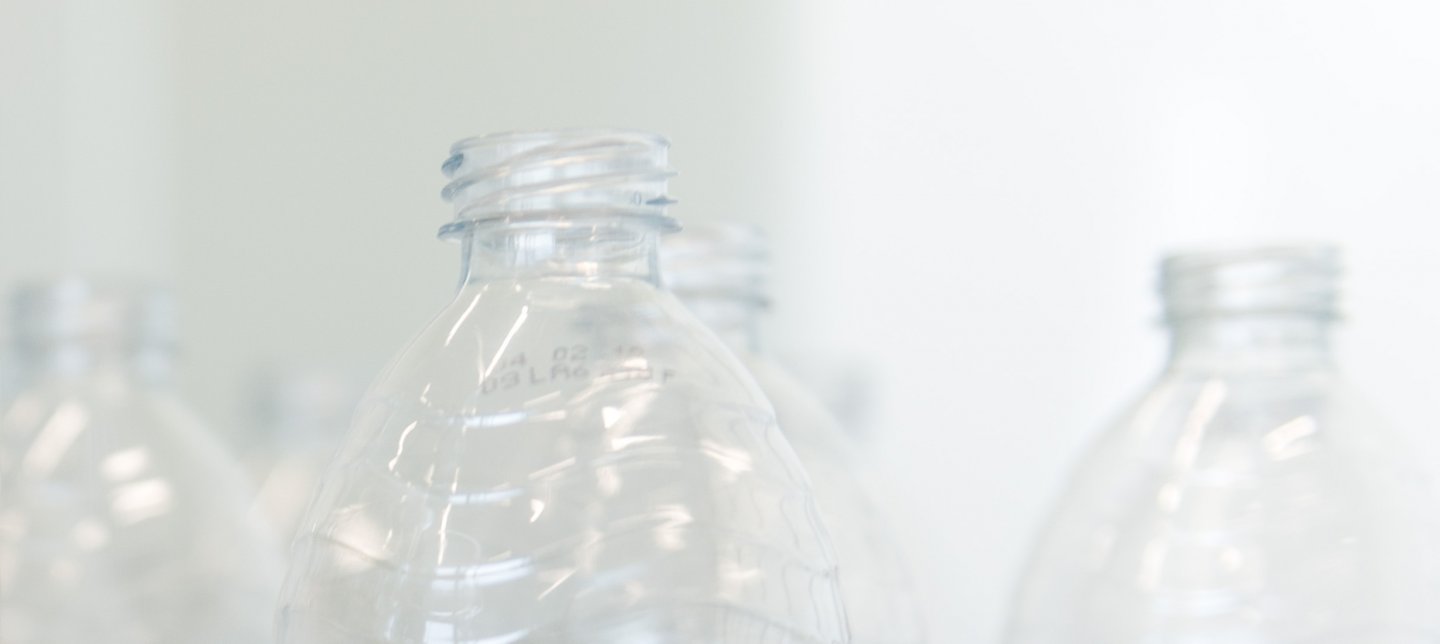 Our partnership with Morssinkhof Rymoplast
At Ingka Investments, we look to the future by investing in the plastics recycling company, Morssinkhof Rymoplast.
Morssinkhof Rymoplast, a plastics recycling company based in the Netherlands, is a family-run business which has been operating for over 50 years. In February 2017, Ingka Investments took the opportunity to invest in their future, but the resulting partnership is more than just an investment.
Room for growth
When we start planning to invest in a business, many aspects contribute to the decision-making process. Firstly, we need to be confident of growth, but it's just as important that the businesses we invest in operate in a way which matches with our own core values.
Awareness is growing around single-use plastic waste, with many Ingka Group co-workers sharing these concerns. With that in mind, Ingka Investments explored the opportunity of investing in a plastics recycling business. This is a growing industry, so investing here makes financial sense, but promoting growth in this sector also contributes to building a more sustainable future.
"We looked at several companies and saw that Morssinkhof is one of the leading companies in the industry, with a long track record and history in the business. They use this knowledge to develop in a really great way," says Lukas Visser, investment portfolio manager at Ingka Investments.
"We invested with the main goal of growth, and by the time we signed the agreement, plans for construction of a new plastics recycling plant had already been put in place. The new plant is due to open in 2019," Lukas adds.
Morssinkhof already produces over 250,000 tons of recycled plastic raw materials every year, and this new plant will increase that figure, initially, by around 10%. This improved capacity means that Morssinkhof will be in a better position to meet increasing demands for recycled plastic products.
Positive partnership
This wasn't just a cash contribution, but the start of what is set to be a long-term working partnership between Ingka Group and Morssinkhof. Lukas explains:
"We are in contact on a weekly basis. Where we can and where they appreciate it, we try to support the company in many ways. Whether that's in strategy discussions, development plans, or financing arrangements, we are available to help our investee companies out when it's appropriate."
Eric Morssinkhof, owner of Morssinkhof Rymoplast, adds:
"There's an increasing demand for recycled plastics we will be producing in the new plant, so we're confident in the opportunity we have. The fact that Ingka Group supports this development underlines the growing awareness for using those post-consumer recycled raw plastic materials"
The mutually beneficial relationship may be in relatively early stages, but it's already paying off for both partners. For us, we're seeing an already successful company grow and improve, whilst also serving a positive purpose in the environment by increasing the amounts of recycled plastic products available. For Morssinkhof, they will be able to increase supply to fit demand, whilst also offering improved end-products.
"It's now about making a statement – not using the resources of our planet, but becoming more sustainable organisation."

Eric Morssinkhof
A new recycling concept
"Our plans are to expand our production of recycled raw materials, as the demand for recycled plastics is growing," says Eric.
"In our new facility we will be upgrading plastics to a raw material form, which allows the customer to use them for a wider range of products."
The new plant will be able to sort plastics by colour in a more accurate, efficient way, solving one of the biggest problems in plastics recycling, where most of the output was black or grey.
Lukas adds:
"The new plant is the combination of conventional and new technologies mutually developed by Morssinkhof and its equipment suppliers. The combined set up of these technologies is highly innovative, and customers will now be able to buy clear or coloured recycled plastics."
This innovation will benefit the customers, but it could mean more than that. If it is as successful as envisaged, it could be the kind of initiative which could be introduced in other regions, as Eric explains.
"This is a new recycling concept, so if it works here, we can copy and paste this approach to other regions around the world."
Forward thinking
"When you look at the last 15 years the demand has grown significantly," Eric says, "and that's more from an environmental perspective. In the past it was an economic decision, but now it's that sustainability is more important. It's now about making a statement – not using the resources of our planet but becoming a more sustainable organisation."
With the European Strategy for Plastics in a Circular Economy in place, it's likely that demand for recycled plastic products will continue to increase. It's a relatively simple way for businesses to improve their sustainability, and when Morssinkhof's new plant is operational, they will be able to cater for these increases in demand and product range, Eric continues.
"The EU plastics strategy is promoting better collection of post-consumer plastics, making sure they're recycled in Europe rather than elsewhere. From our perspective this will create a greater availability of plastics to recycle, but also will create a greater need for recycled plastic products in Europe."
The fact that Morssinkhof takes these wider factors into consideration makes the partnership with Ingka Group an ideal fit, as sustainability is such an important driver for both businesses, Lukas adds.
"We have more developments in the pipeline. Plastics recycling is an essential focus area for us now, and maybe even more so looking into the future, and we really trust in this company to gain more market share and continue to innovate. The developed, in-house knowledge is really impressive, and something they should be proud of."